Smart Bundle Upsell
About Smart Bundle
Reorder Demand Forecast : Intelligently analyze your every product's performance and create purchase order with optimized reorder quantity and update to inventory
Overstocked? : No problems, we help quickly find out overstocked products, create & schedule automatic discount. Track if your discount really drive sales
Auto Track Lead Time : Individual Product Lead Time tracked by purchase orders lifecycle. This helps your shop get more accurate lead time and demand forecast
Description
Headache of
Reorder right quantity? No problems, we forecast smartly and create and track Purchase Order for you. Also we sync your received items to your Shopify Inventory automatically
Overstocked? No problems, we help find out overstocked products, and automatically promote them with discounts, daily sales or flash sales
Track and manage all your Purchase Orders on Kanban board
Easily see which Purchase Orders need to pay, to receive or received
Simply receive purchase order items to your inventory by drag and drop
The received items will be synced to your Shopify inventory automatically
Tracked in multi currencies
Not all purchase order items are received? Don't worry we split the Purchase Order to track missing items automatically
Missing items will be split into a new inventory transit on the board too, no items will be forgotten
See total inventory value
of in stock products (how much in your warehouse)
of incoming products of Purchase Orders (how much on the way to your warehouse), minimize this value by pushing them faster to arrive because they are also your inventory investment but not fully utilized to sell efficiently yet.
Track your products individual lead time for better demand forecasting
Lead time means how long will the product will be received from the time it is purchased. For example, if lead time is 20 days, and a product can last 21 day based on forecast, you should do a purchase order order so your stock should be received 1 day before its inventory runs out.
Lead time are dynamically tracked by how long did last Purchase Order including this product take from being ordered to being received
Adjust each product lead time to get more accurate forecast
Automatically discount your overstocked products
Automatically reduce the price when the promotion starts and set the price revert to when the promotion finishes
Add product tag when the promotion starts and remove the tags when the promotion finishes. You can use this feature to do a home page promotion.
Automate Daily / Flash Sales
Create a collection by specific product tag, and put this collection on home page
Set a promotion with this tag, all products under the promotion will appear on home page and automatically removed from home page when the promotion finishes. Of course the price will be adjusted back when the promotion finishes.
Bundle products
If you need to sell your products like a meal bundle at McDonalds - Big Mac Meal = Burger + Drink + Fries, our app helps you get it done easily
Create unlimited bundles. When the bundle sold, all related product variant's inventory quantity will be adjusted with an extra bundle order to keep your inventory in sync automatically
App Images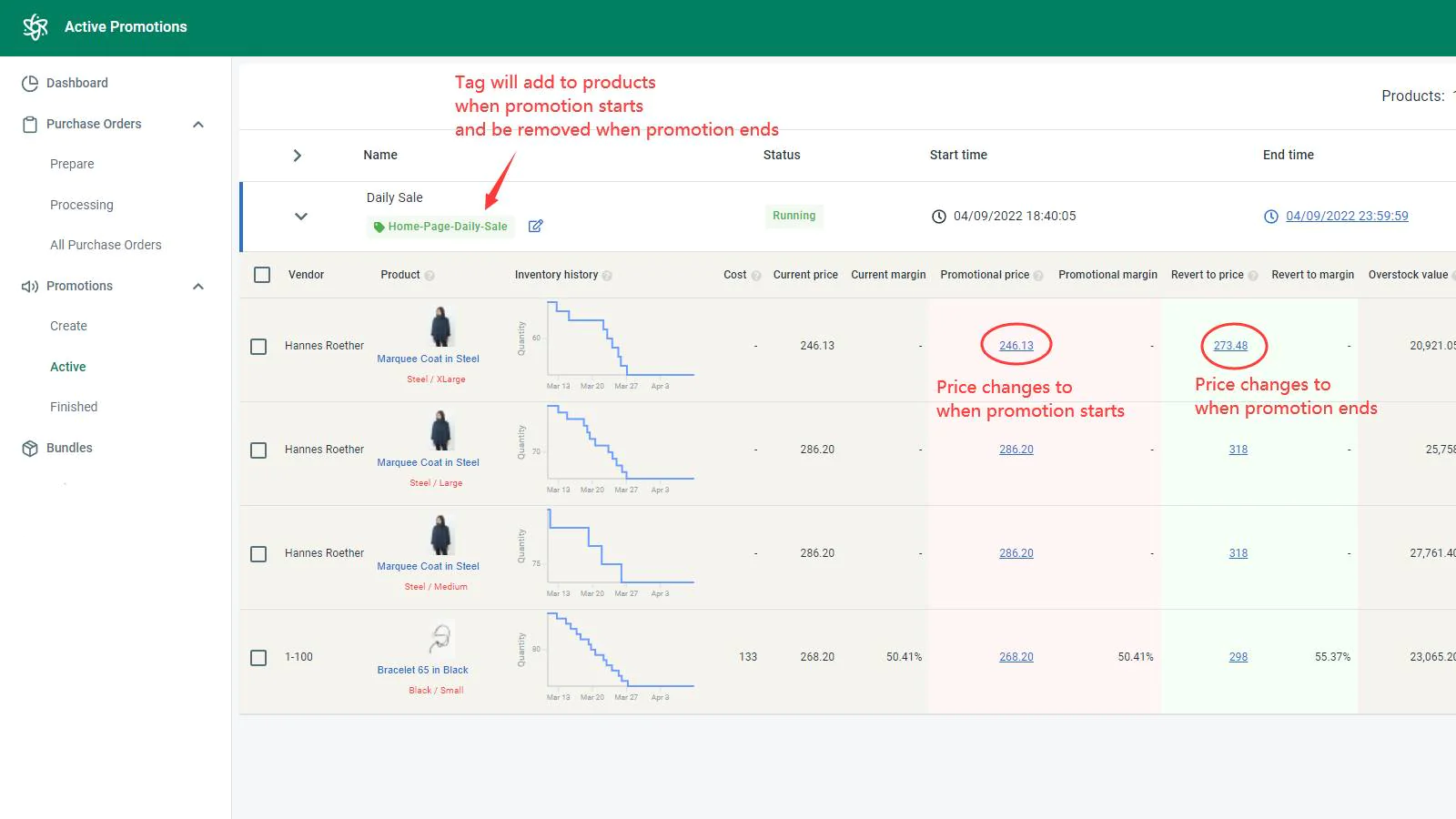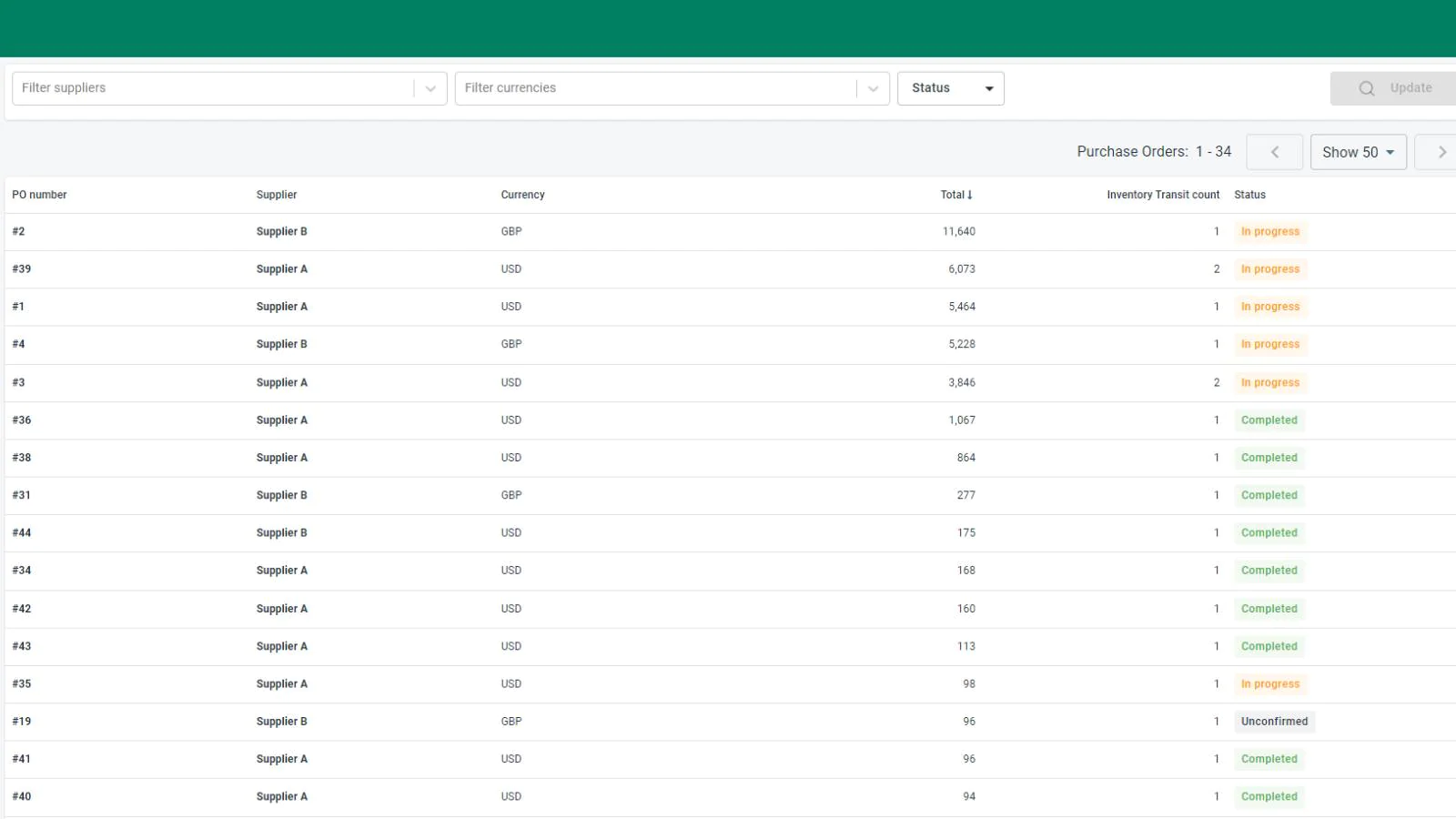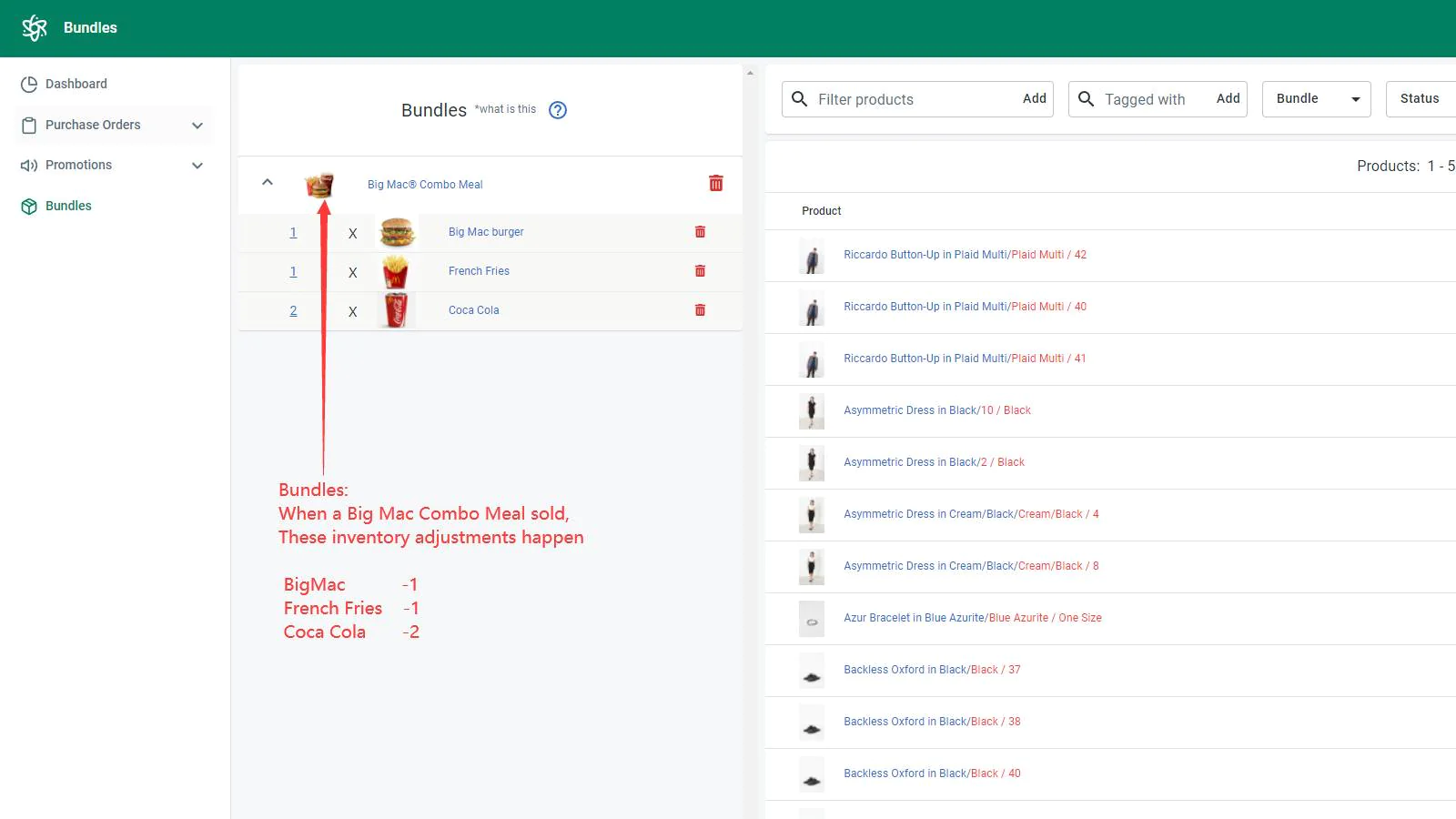 Launch date
August 29, 2019
App rating
5.0
Top features
Speed tested: low impact to your online store
About the Author
Matej Kontros is an E-Commerce expert and app developer with over a decade of professional experience in IT.
Matej has worked for organisations of all types and sizes, including global players, startups, and agencies. He designed, developed, and maintained complex projects.
Matej's expertise includes e-commerce, software engineering, web development, systems administration, internet security, managing projects, and building teams.
Visit his website at [ Web Linkedin ] or contact him at matej@kontros.com.