Personalize your marketing based upon customer personality
About Shopper Personality
Learn about your best shoppers : Pinpoint reveals the unique personality characteristics of your best customers
Apply your new-found insights : Review recommended words and colors that best resonate with your customers' dominant personality traits
Uncover personality details : Take a deep dive into the personality dimensions of your customers with interactive data visualizations
Description
Shopper Personality (by Pinpoint Predictive) helps you personalize your marketing messages based upon the underlying personality characteristics of your best customers. We're the first to offer anything like this, and now we've packaged it for Shopify merchants!
Pinpoint's integration with Shopify is easy to use and returns initial recommendations within 24 hours.
Recommendations on communicating with your best customers
Shopper Personality assesses the unique buying patterns for your store, and compares a de-identified segment of your best shoppers to our proprietary personality data.
We return privacy-safe personality insights about your customers with academic recommendations about the colors and words that best resonate with their personality dimensions (colors that attract Extroverts / words that motivate Cynics).
You also get access to an exploration tool that allows a slice-and-dice analysis of your shopper segment across all 5 Factors and 30 Facets of personality.
Background on Pinpoint and the science of personality
Pinpoint was founded at Stanford in 2014 in order to build upon years of academic research in the fields of quantitative psychology and machine learning (a combo we refer to as Psychometric AI).
Our goal has been to take the "Big Five" model of human personality (much more on this in our FAQ if you're curious) and apply it for more personalized and effective marketing.
After much trial and error, we developed a system that accurately details the personalities for most US adults...all in a patent-pending platform that is both GDPR & CCPA (the upcoming California Consumer Privacy Act) compliant.
Finally, we began to assemble, analyze and test a wide selection of academic research about psychological responses to various words, colors and images, enabling the first personality-driven content personalization system.
Bottom line, Shopper Personality packages great science in support of great results.
Thinkalike targeting for Facebook Beta Program
Advertising on Facebook? Our recently launched Beta Program can segment your audience into discrete personality-defined seed segments to enhance lookalike targeting on Facebook.
Thorough analysis and easy, turnkey activation. More info on our site.
The fine print (i.e., merchant qualifications)
In support of both privacy and accuracy, we tuned the app for US-based merchants that already have a meaningful set of U.S.-based adult customers.
So, we apologize in advance if we can't yet serve you...but hope we'll both grow into working together in the near future!
Pretty interesting, right? We think so too and really hope you love Shopper Personality. Please check-out our FAQ for many more details and reach-out with questions!
App Images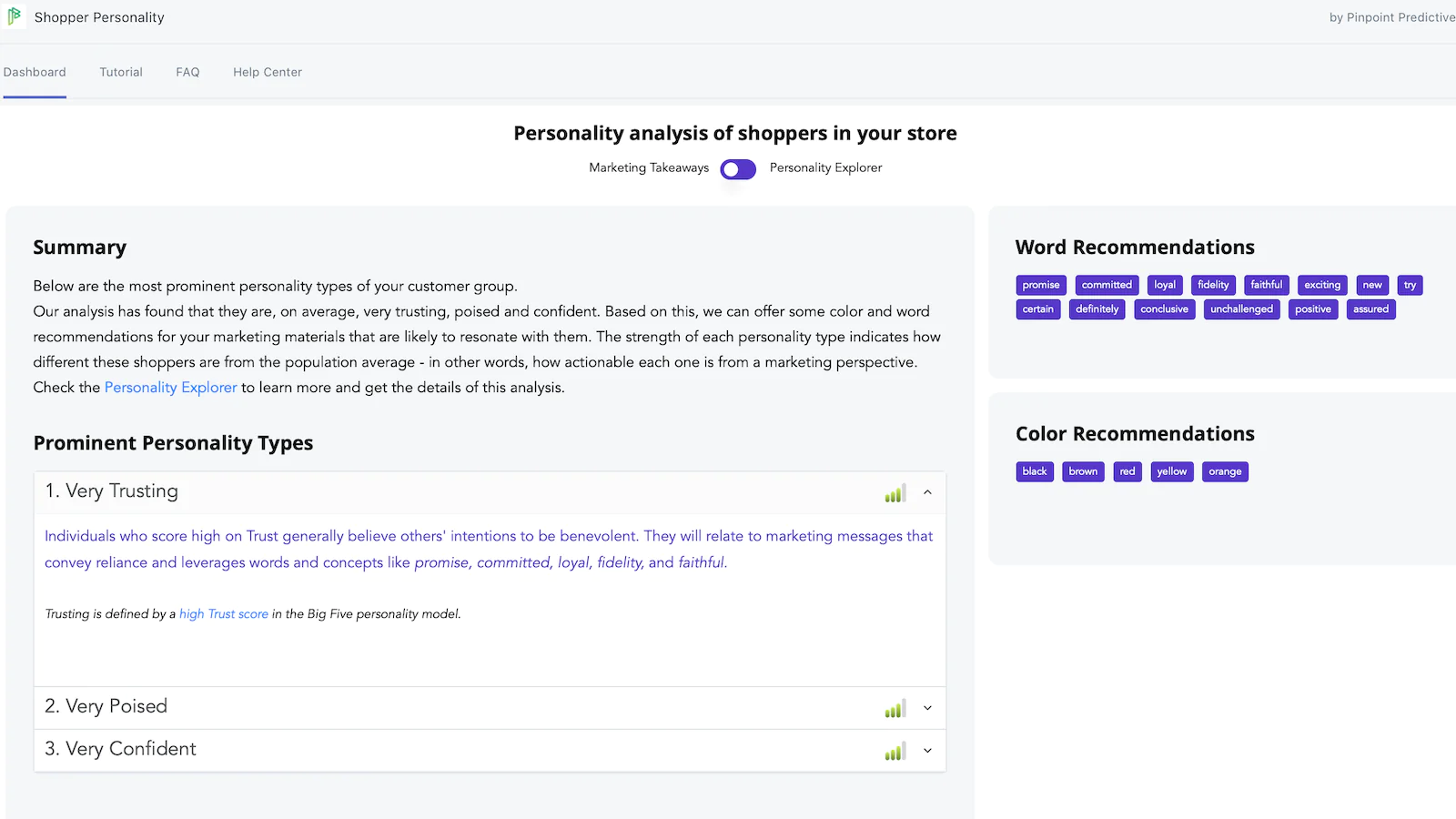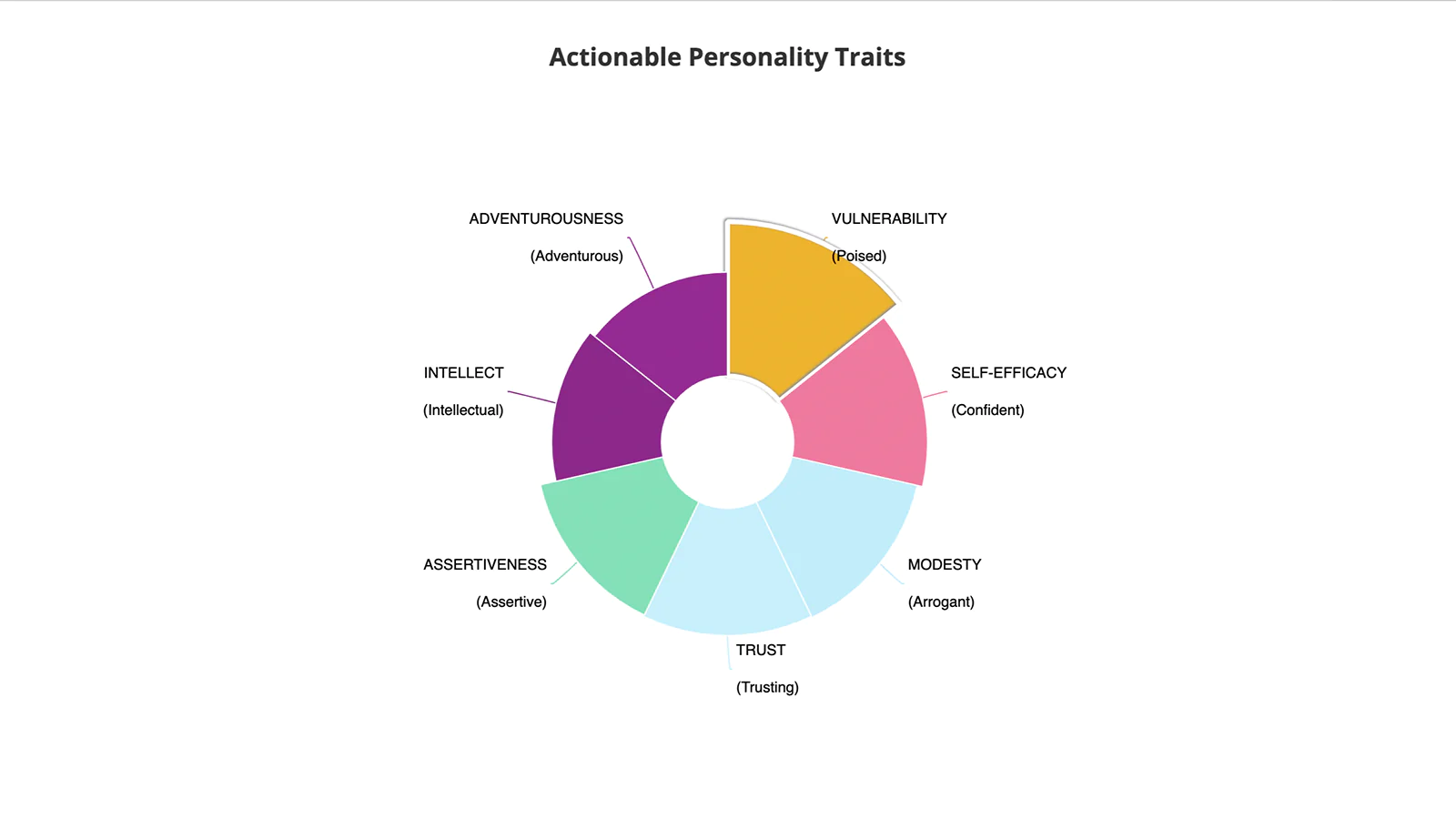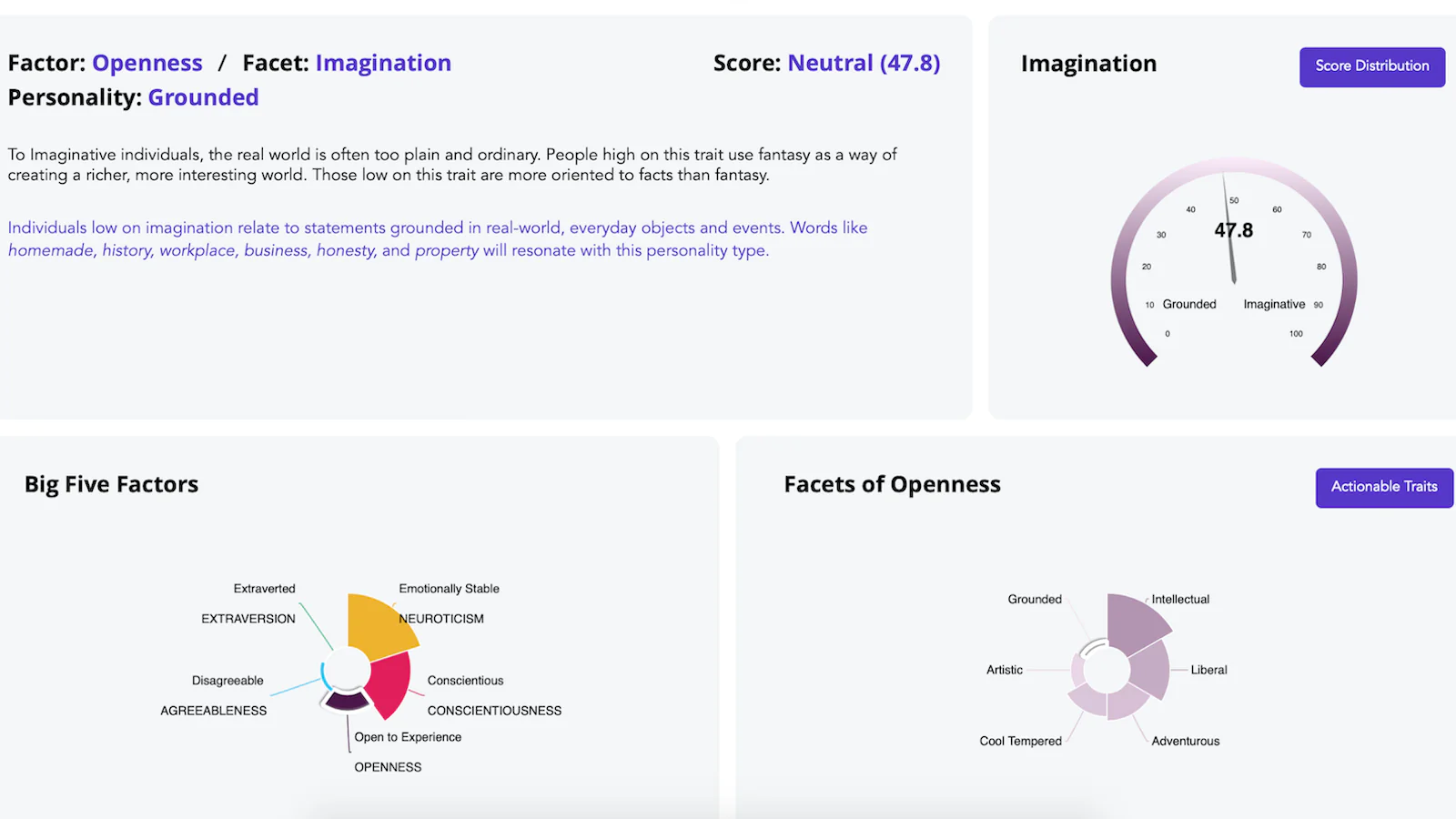 Launch date
October 16, 2019
Top features
Seamless workflow: use directly in Shopify admin
About the Author
Matej Kontros is an E-Commerce expert and app developer with over a decade of professional experience in IT.
Matej has worked for organisations of all types and sizes, including global players, startups, and agencies. He designed, developed, and maintained complex projects.
Matej's expertise includes e-commerce, software engineering, web development, systems administration, internet security, managing projects, and building teams.
Visit his website at [ Web Linkedin ] or contact him at matej@kontros.com.