Custom map for store locations or where your products are sold
About POWR Map Embed | Store Locator
Easy Store Locator Map : Create a location finder, store locator or an easy map for customers by displaying the physical locations of your stores and events.
Add Multiple Locations : Add multiple pins or store locator map to display all of your locations. Create multiple maps and add any location.
Design a Simple Map : Customize your simple map locator or to match your site design with your own colors, borders, locations, map pins & map style.
Integrations
Google Maps Open Street Map
Description
Easily help customers find your store locations, events, and products in a fully customizable map and store locator right from your Shopify site.
POWR Map + Store Locator is fully functional in seconds.
Intuitive location panel lets users jump between multiple locations.
Choose between satellite, roadmap, or hybrid maps.
Select between Open Street Maps or Google Maps as your map provider.
Highly customizable design: Custom fonts, borders, backgrounds, and more.
POWR Map + Store Locator supports text in any language.
POWR Map + Store Locator is mobile responsive on any device.
Upgrade to remove the POWR branding and unlock advanced features, such as:
Add a search bar to your Map + Store Locator.
Automatically show the location nearest to your customer.
Add your own custom pins to Map + Store Locator.
Getting Started with POWR Map + Store Locator:
POWR Map + Store Locator is easy to install. Click on the 'Add app' button on this page to install the app. Create your Map + Store Locator, and add it to any page on your Shopify site.
Customer Support You Can Count On
If you have any questions or need help getting POWR Map + Store Locator up and running, we're here to help! Please visit our Help Center for tips, support, and answers to common questions. You can also email our awesome Support team anytime.
App Images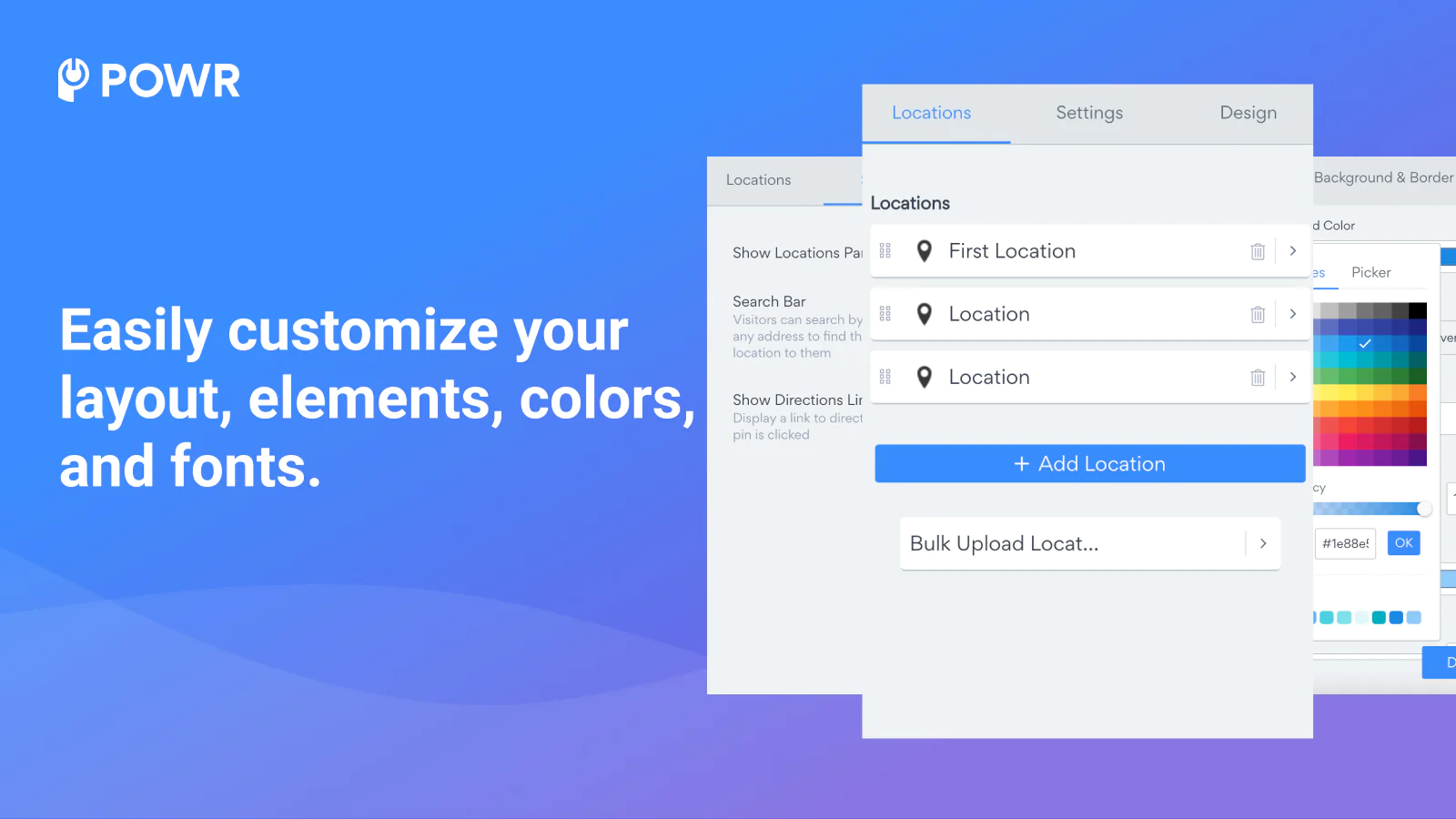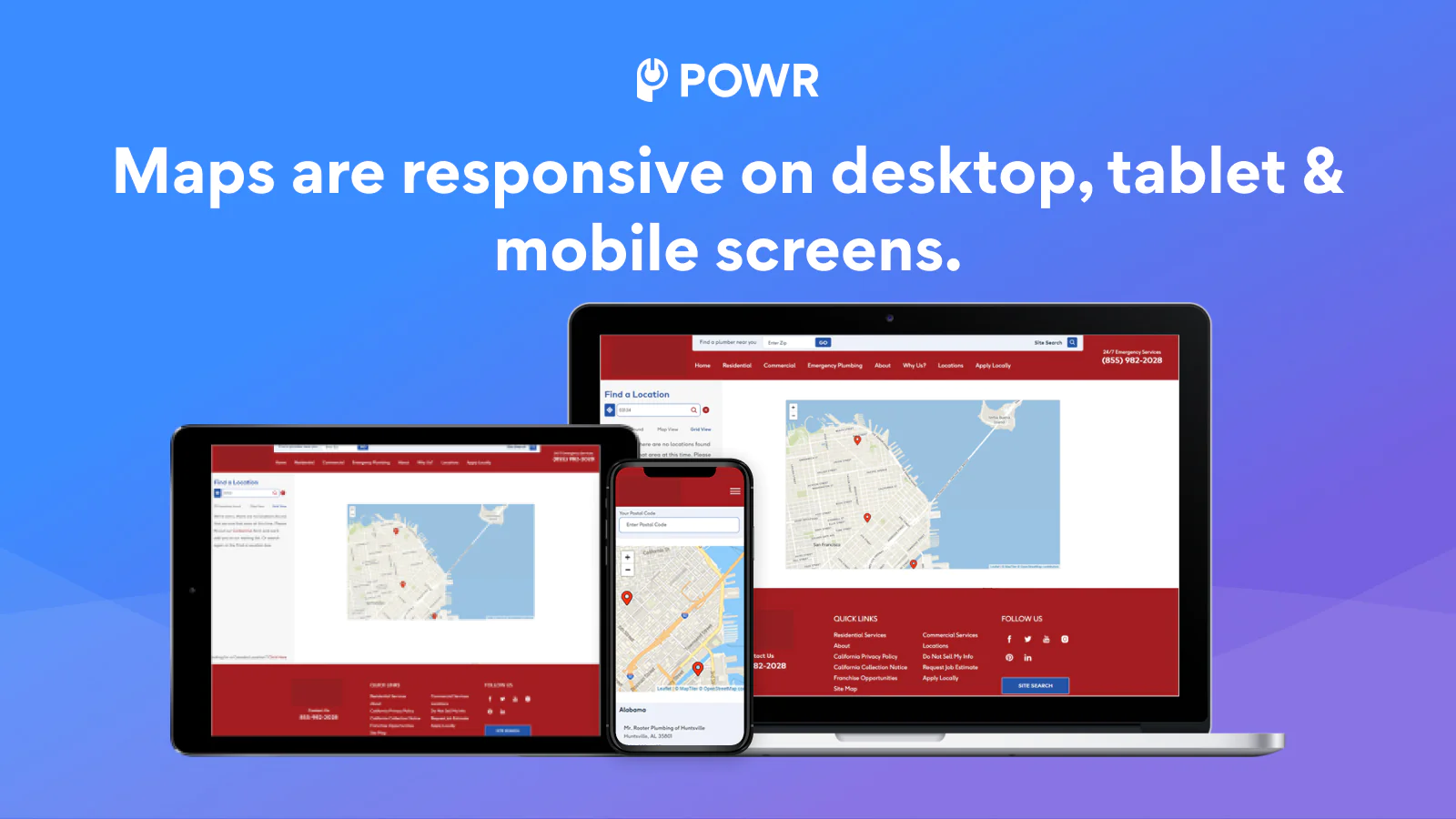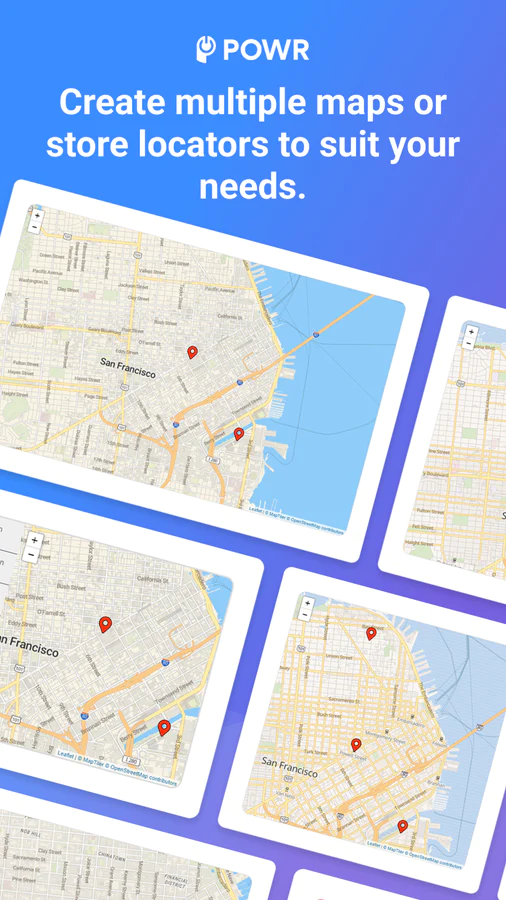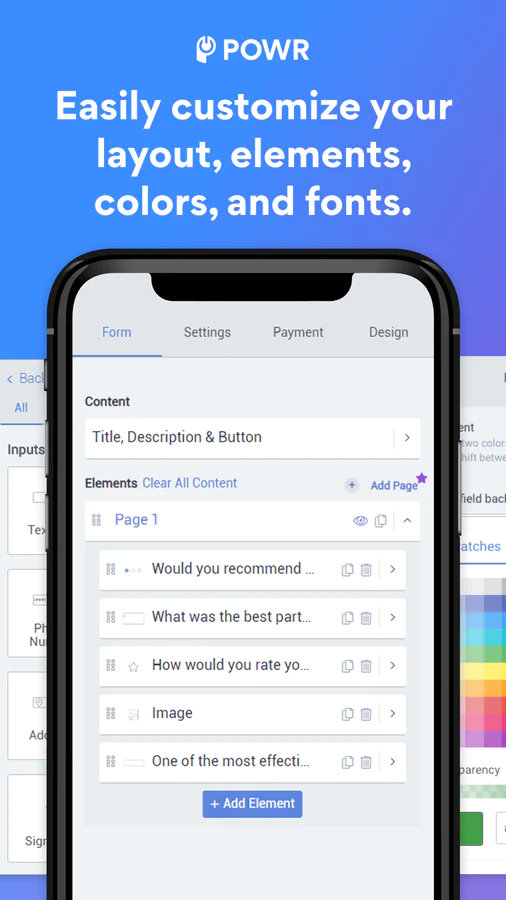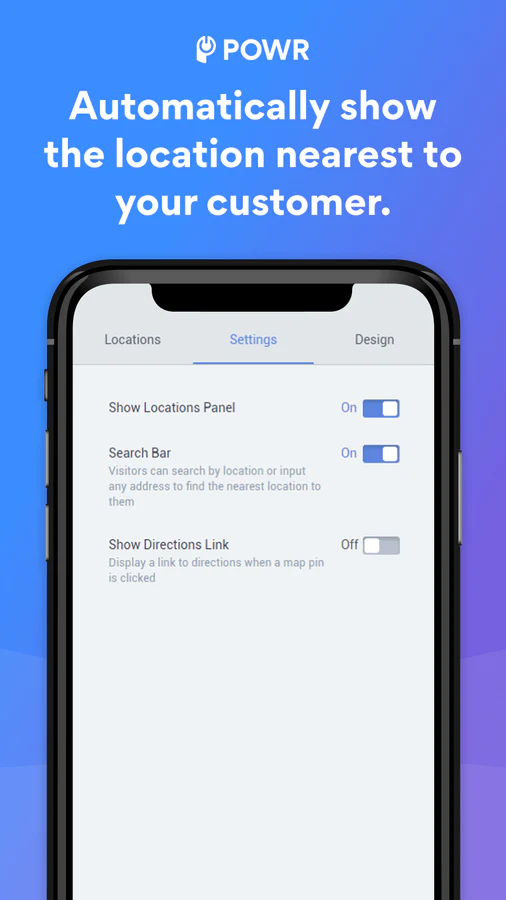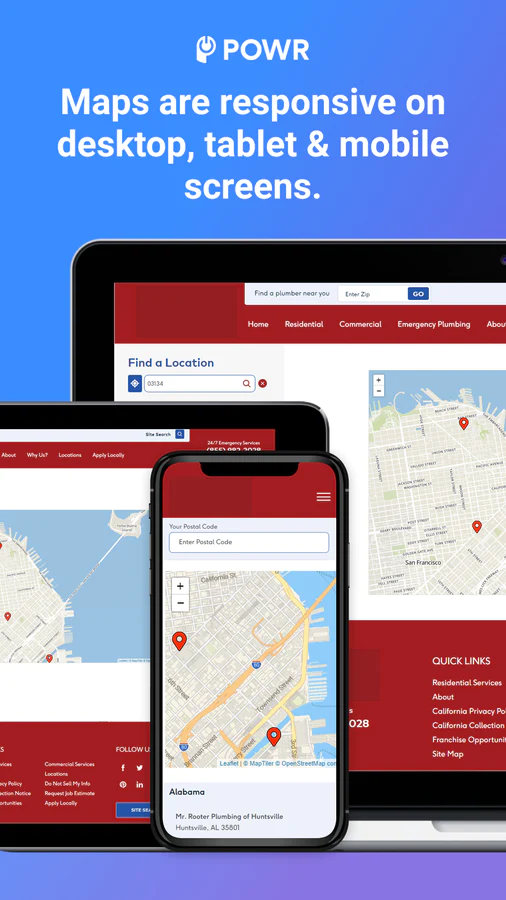 Launch date
July 08, 2014
App rating
4.5
Social media links
About the Author
Matej Kontros is an E-Commerce expert and app developer with over a decade of professional experience in IT.
Matej has worked for organisations of all types and sizes, including global players, startups, and agencies. He designed, developed, and maintained complex projects.
Matej's expertise includes e-commerce, software engineering, web development, systems administration, internet security, managing projects, and building teams.
Visit his website at [ Web Linkedin ] or contact him at matej@kontros.com.