Display comments & reviews to build consumer confidence.
About POWR Customer Comments Reviews
Gather Customer Comments : Allow customers to leave comments and testimonials on your products to encourage brand loyalty.
Collect Valuable Testimonials : Use insight from customer testimonials, comments, and reviews to improve the flow and function of your store.
Match Your Brand Style : Customize your comments app to match your brand style providing a seamless experience for your website visitors
Description
Share your customer feedback, reviews, comments, and testimonials with the world, and build confidence in your business with POWR Comments. Works like Facebook comments, with custom layout options, replies, and comment moderation!
Enjoy all of these features:
Display your comments and customer feedback on your product pages to highlight popular products.
Stay in control: remove any unwanted comments or reviews.
Comment moderation: only publish new reviews or comments after approval.
Get email alerts about new reviews so you can quickly respond to feedback and comments.
Enable anonymous commenting so your customers don't have to log in to leave a review.
Allow replies to comments or reviews to build a sense of community.
Let website visitors upvote comments or reviews for more meaningful feedback.
Choose your display options: order your comments or reviews by newest first, oldest first, popularity, or manually.
Highly customizable design: pick custom colors and fonts, adjust size, add borders, and more. POWR Comments supports text in any language. Mobile responsive on any device.
Getting Started with POWR Comments: POWR Comments is easy to install. Click on the 'Add app' button on this page to install the app. Create your custom Comments | Customer Feedback app and add it to any page on your Shopify site.
Fast Customer Support If you have any questions or need help getting up and running with POWR Comments we're here to help! Our awesome support team are available 24 hours a day. You can also visit our Help Center for tips, support, and answers to common questions.
App Images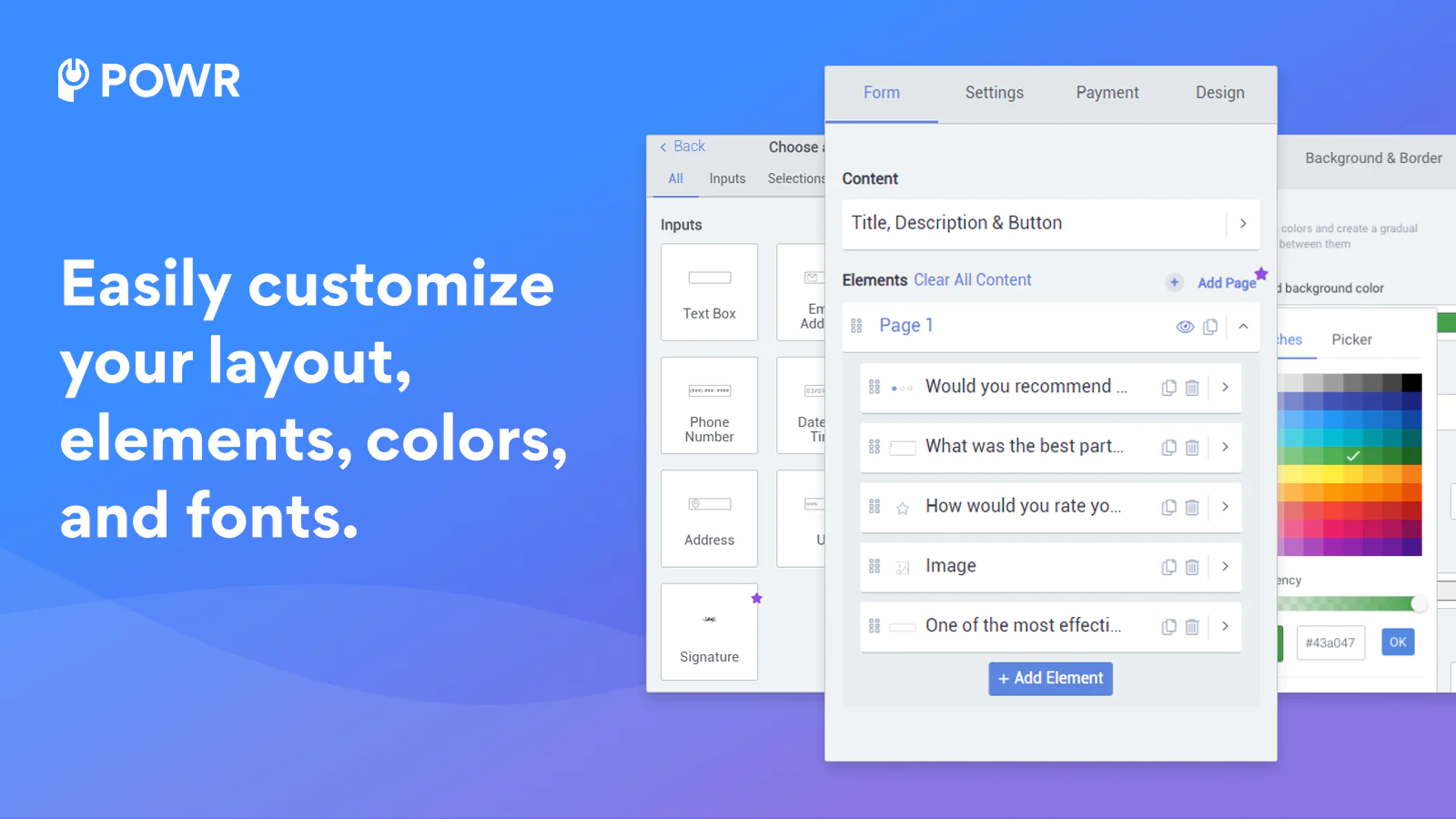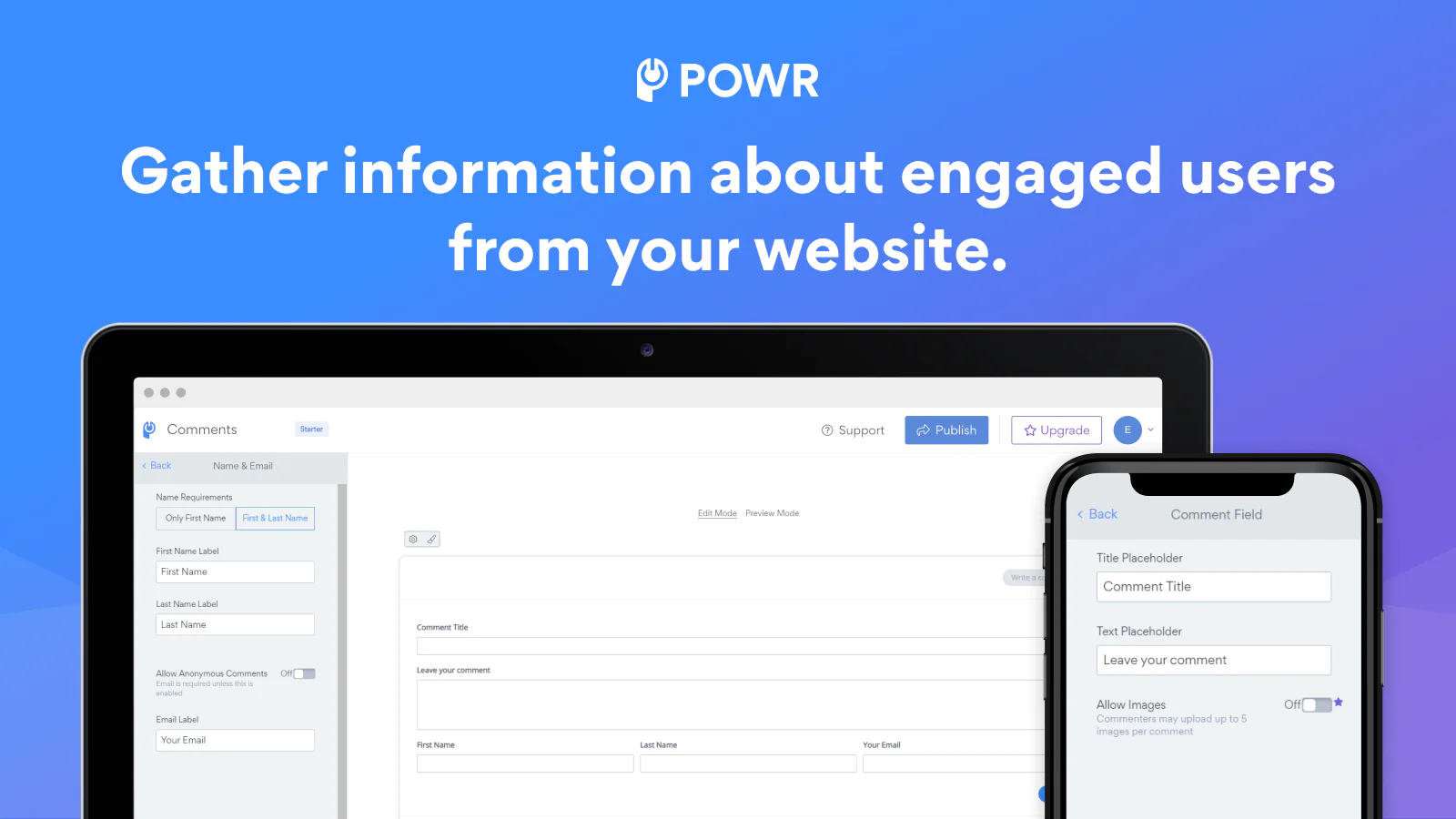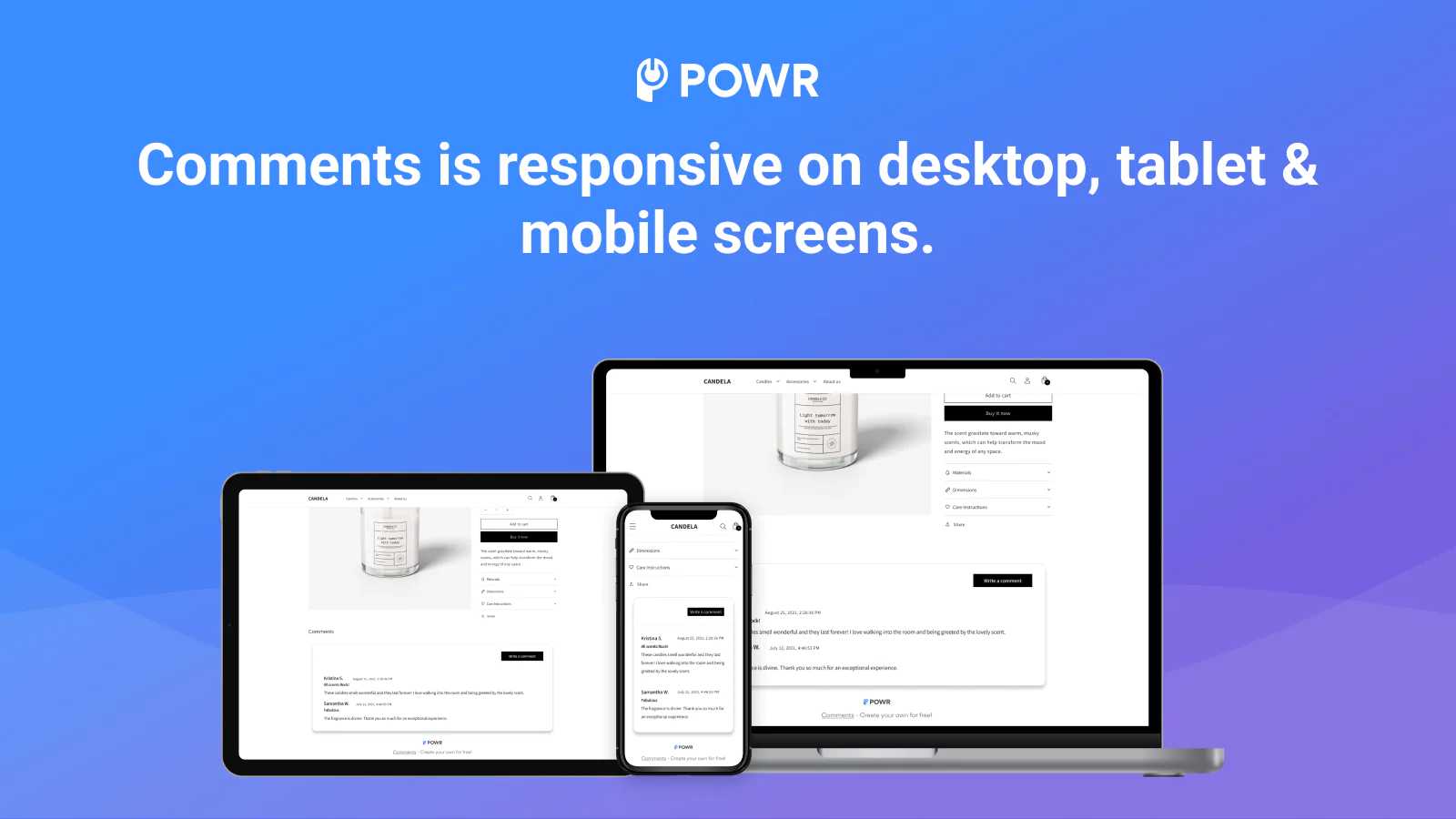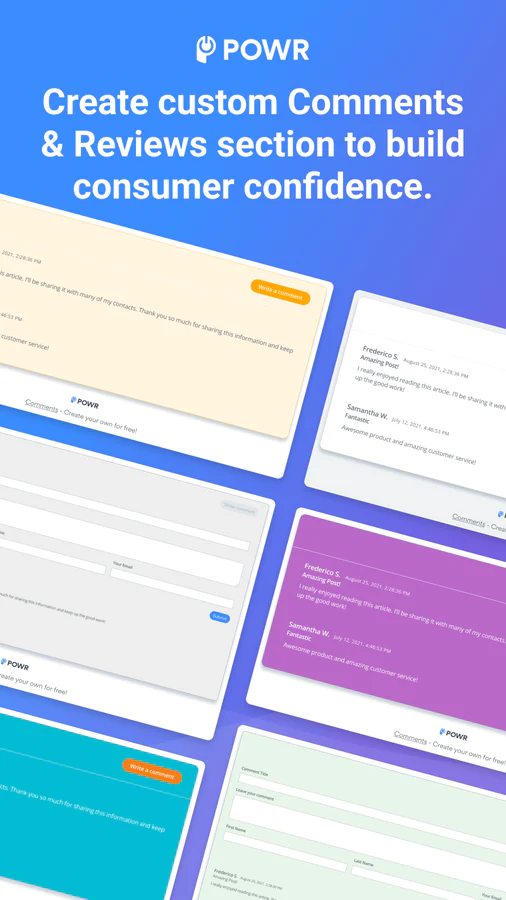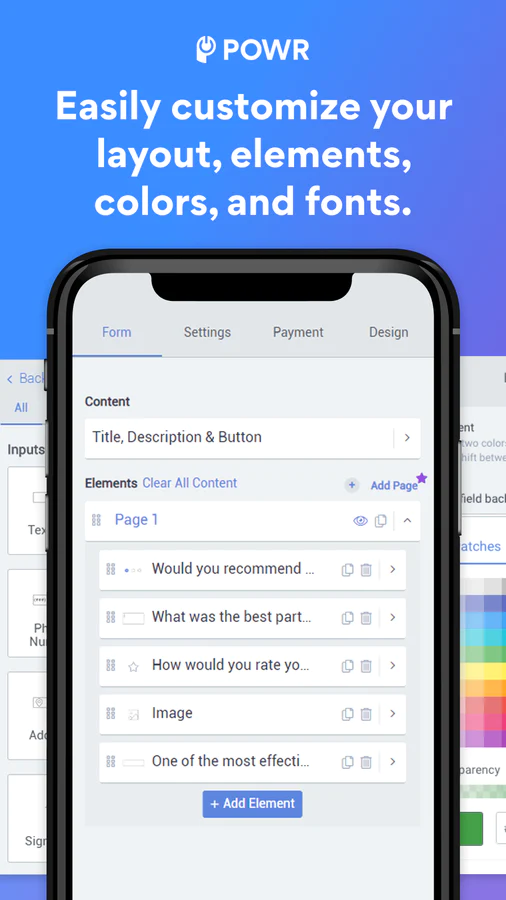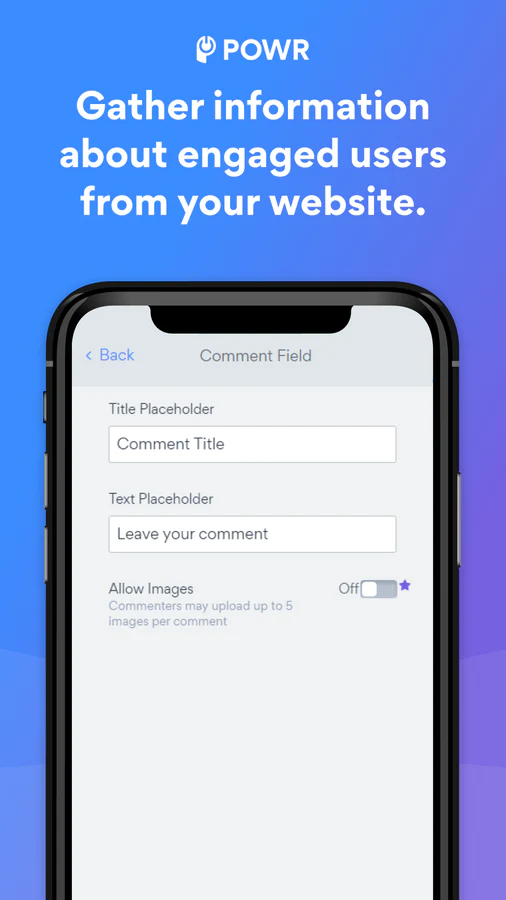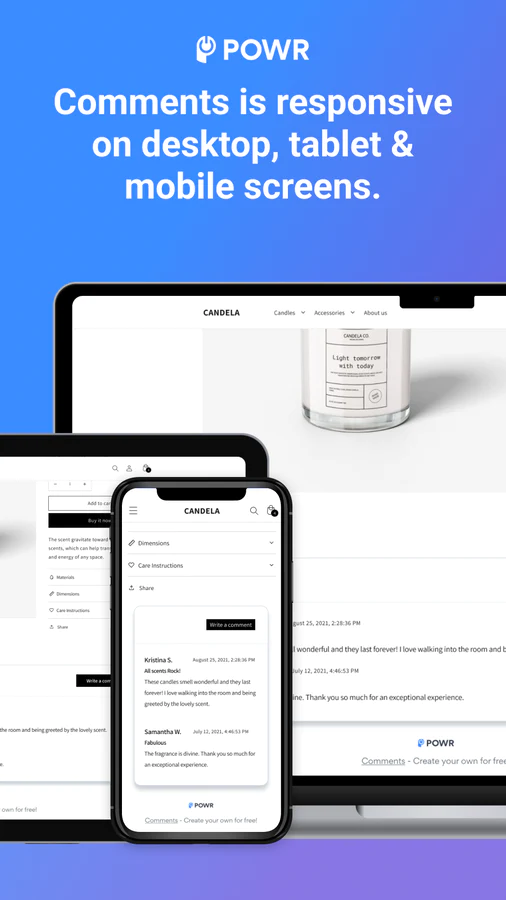 Launch date
September 14, 2015
App rating
4.5
Social media links
About the Author
Matej Kontros is an E-Commerce expert and app developer with over a decade of professional experience in IT.
Matej has worked for organisations of all types and sizes, including global players, startups, and agencies. He designed, developed, and maintained complex projects.
Matej's expertise includes e-commerce, software engineering, web development, systems administration, internet security, managing projects, and building teams.
Visit his website at [ Web Linkedin ] or contact him at matej@kontros.com.