Custom popup for email capture, email marketing, newsletters
About POWR Pop Up | Email Capture
Discount Coupon Pop Ups : Create a discount pop up with a coupon code to copy on click. Show the coupon in your pop ups once a customer has given their email.
Exit Intent and Offer Popup : Get more sales with an exit intent pop up to reduce cart abandonment. Easily set your display triggers for your pop ups.
Newsletter Email Sign Up Popup : Create a newsletter pop up or email sign up pop ups to capture leads. Sync new contacts with Mailchimp or Shopify Customers automatically.
Integrations
Mailchimp Zapier Google Sheets
Description
GET MORE SALES AND EMAIL SIGN-UPS WITH A CUSTOM NEWSLETTER OR EXIT INTENT POPUP!
Create your perfect email sign-up popup or newsletter signup pop up and collect email addresses in your own personal dashboard.
All new contacts are saved in a centralized My Contacts list that integrates with Shopify Customers.
Connect with Mailchimp to seamlessly add new sign-ups from your email pop up to your Mail chimp lists.
Collect feedback with a survey popup, or add clickable images (like emojis) to gather feedback and reviews directly from your popup.
Offer special discount codes in exchange for an email sign-up or create promotion popups with a custom call to action button to redirect users to your sales page.
Show your pop up immediately when your page loads.
Fix your popup to the top or bottom of your site so your customers see the popup on every page.
Custom triggers: show popup with time delay, show popup on a click, or show popup when a customer is about to exit your page with an exit intent pop up.
Send a customized autoresponder welcome email that sends automatically when a customer signs up through your popup.
Control the frequency with which pop ups should appear to the same customer.
Hide the 'Close' button so that your customer has to engage with your popup.
Highly customizable popup design: change your popup background color, use a full-screen window or small popup window, add borders to your popup, pick custom fonts for your popup, and more.
Supports text in any language.
Mobile responsive on any device.
Getting Started with POWR Mailchimp Email Pop Up:
POWR Mailchimp Email Pop Up is easy to install. Click on the 'Add App' button on this page to install the app. Create your Popup, and add it to any page on your Shopify site.
Fast Customer Support
If you have any questions or need help getting Popup up and running, we're here to help! Please visit our Help Center for tips, support, and answers to common questions, or email our awesome Support team anytime.
App Images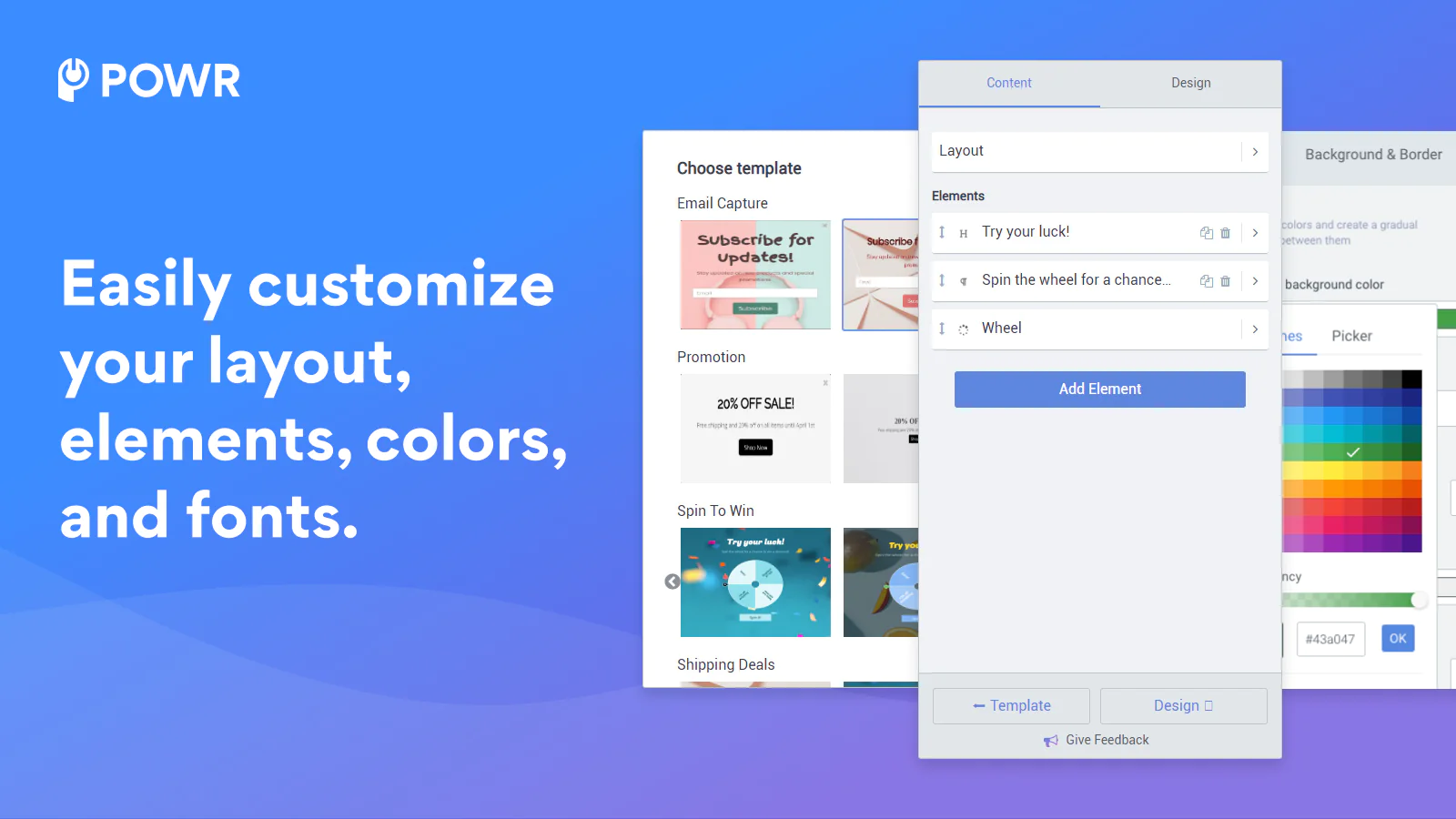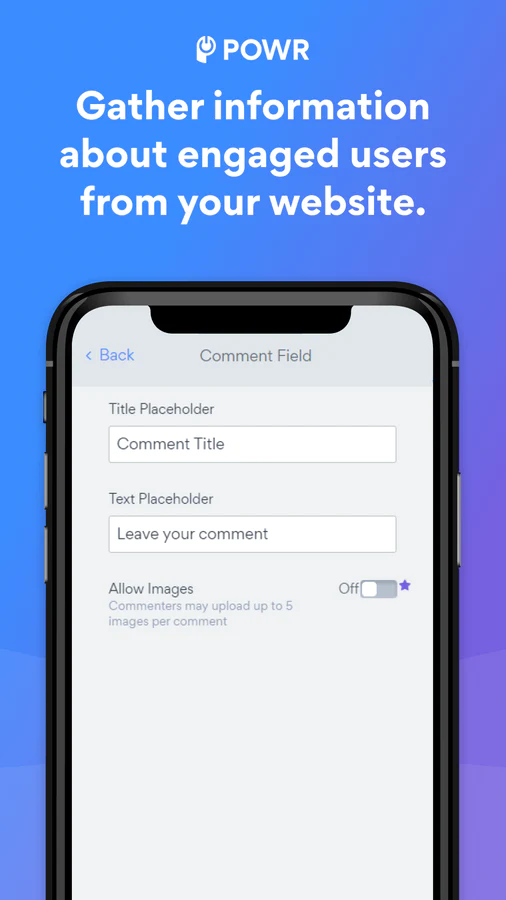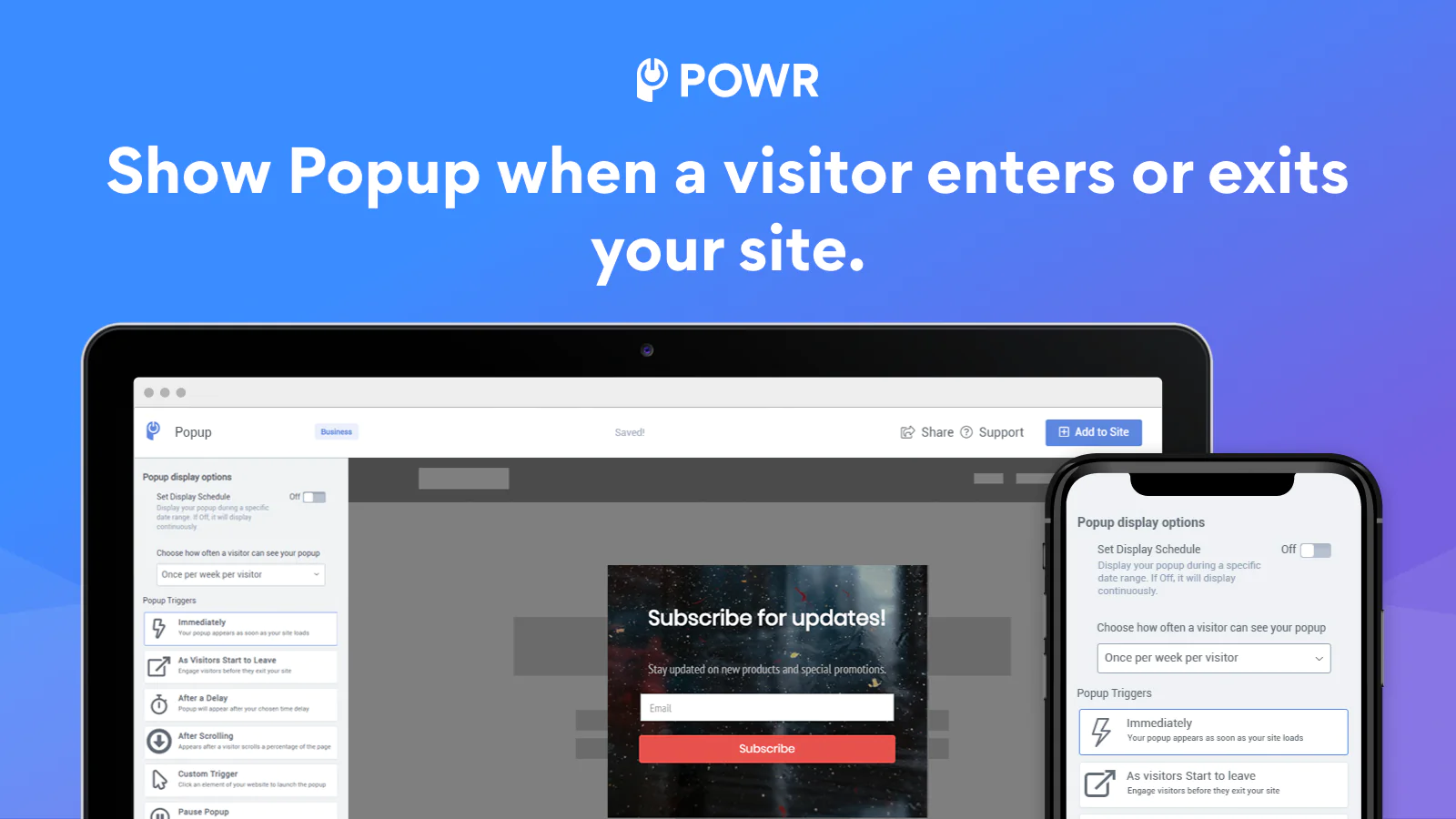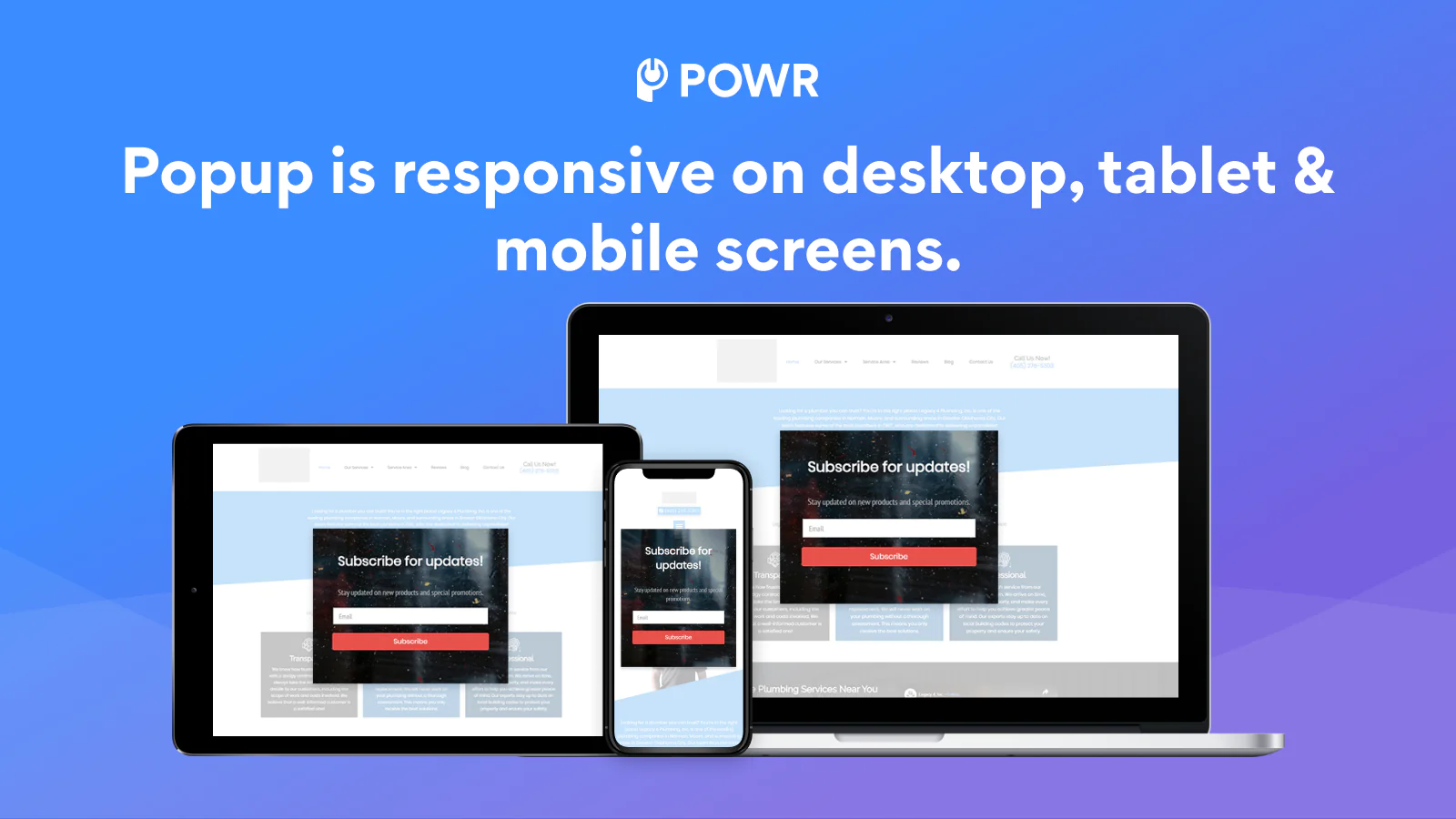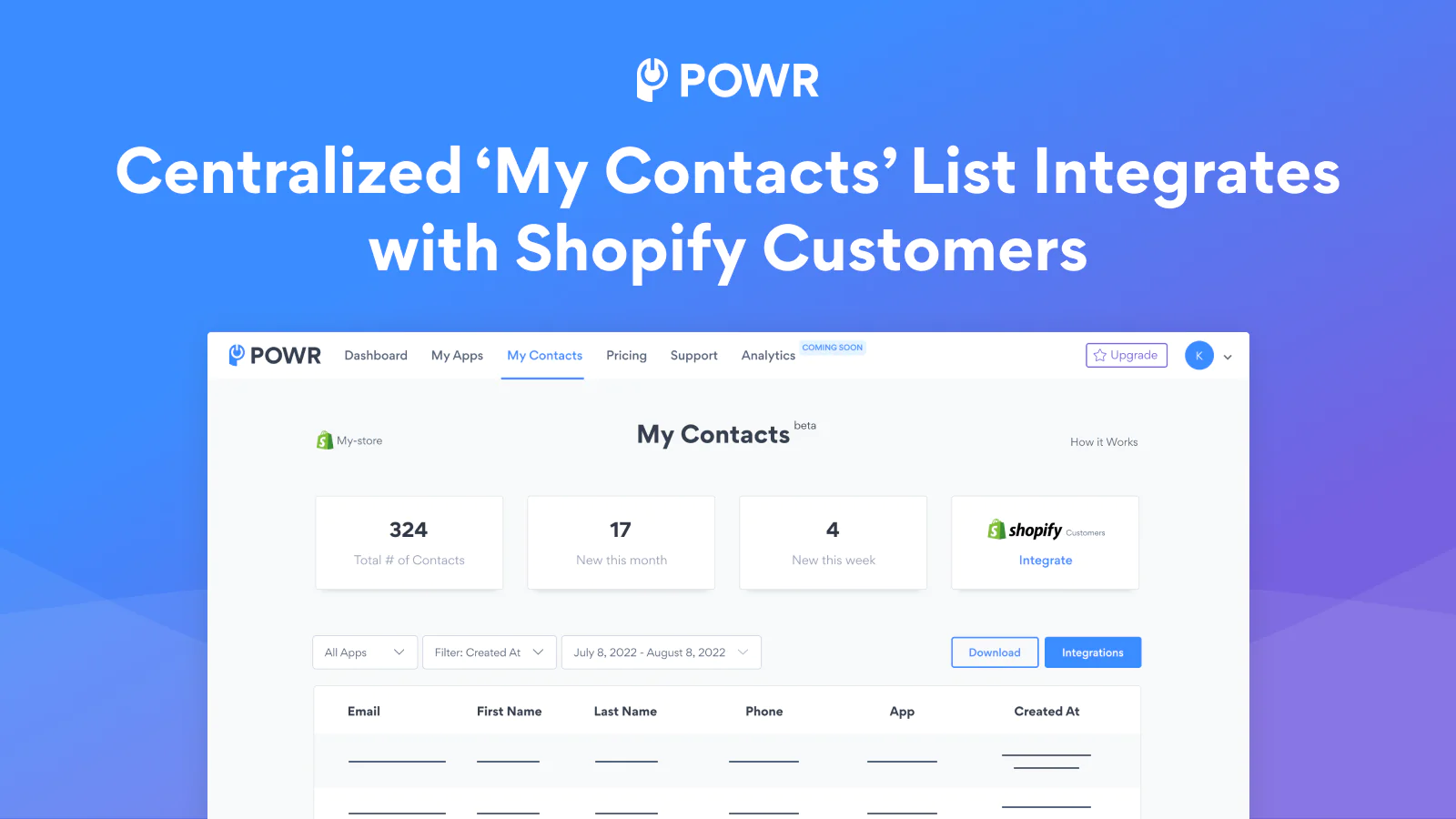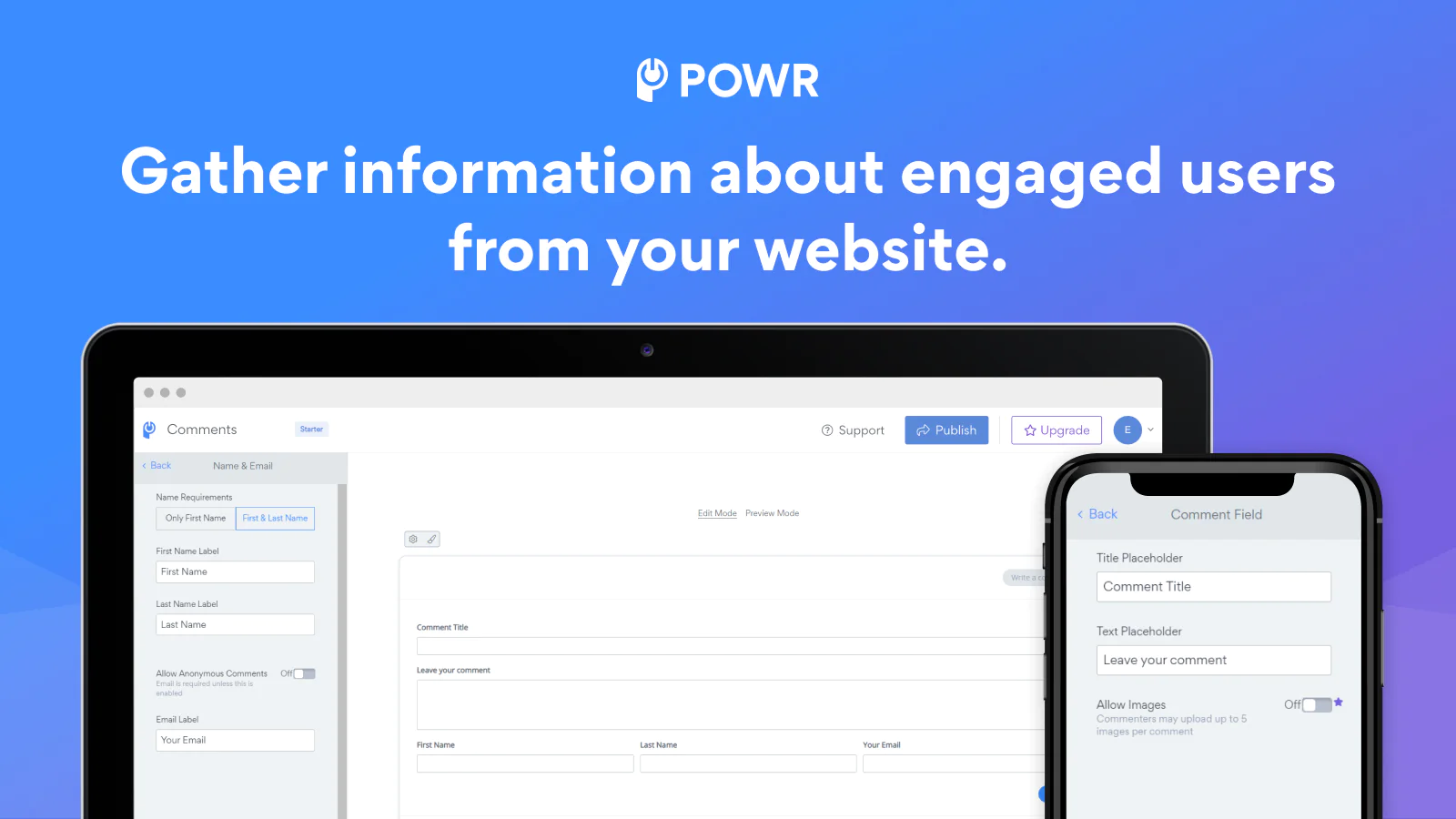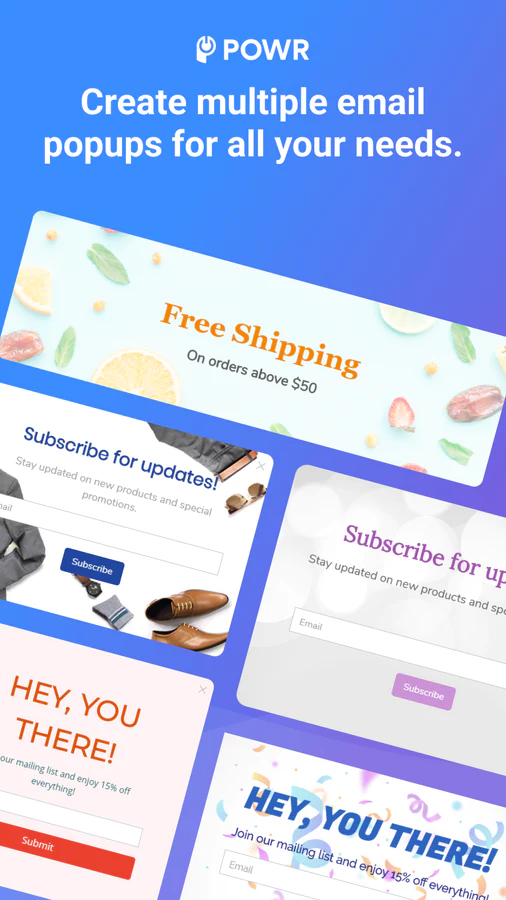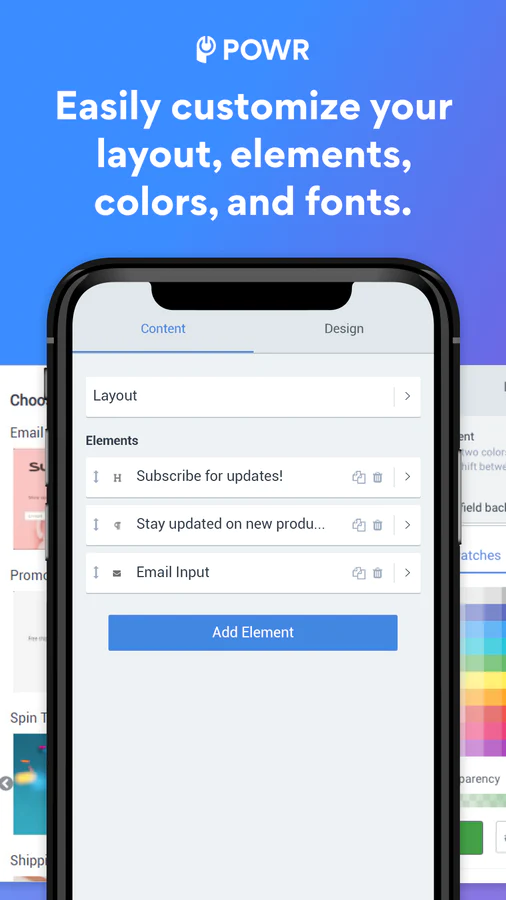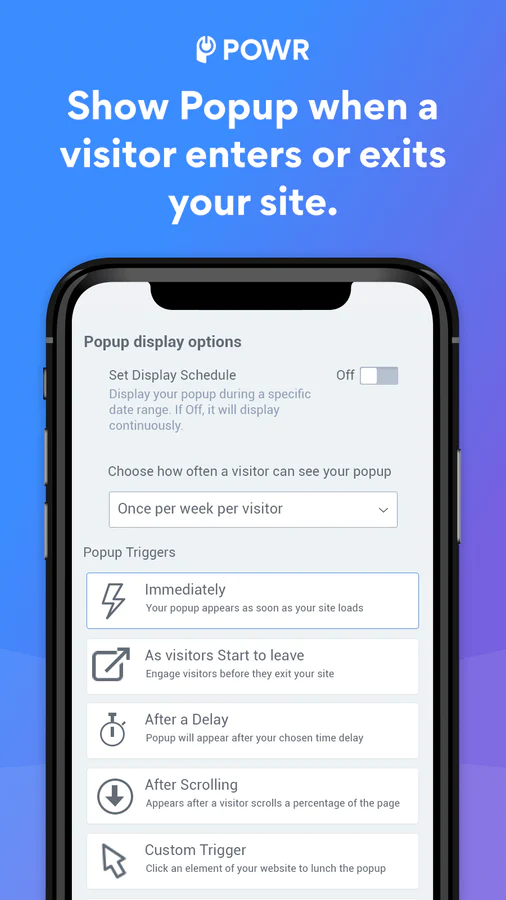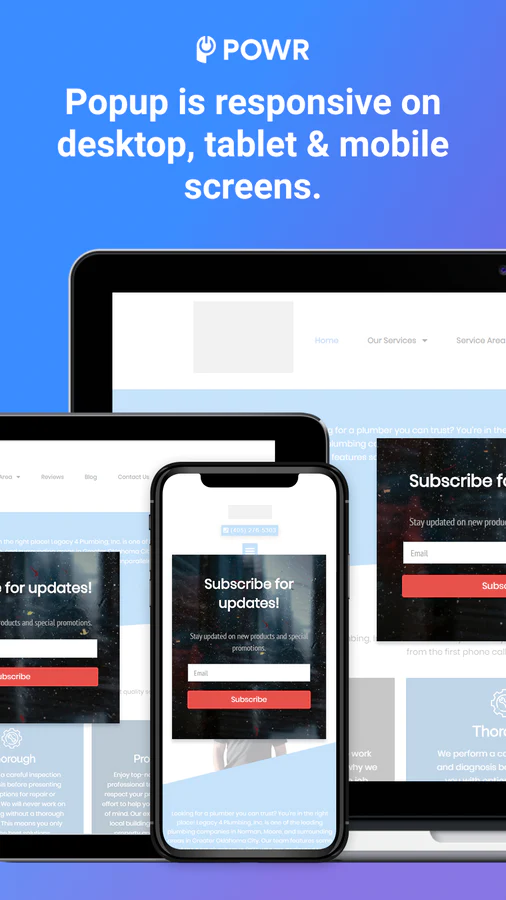 Launch date
October 27, 2017
App rating
4.5
Social media links
About the Author
Matej Kontros is an E-Commerce expert and app developer with over a decade of professional experience in IT.
Matej has worked for organisations of all types and sizes, including global players, startups, and agencies. He designed, developed, and maintained complex projects.
Matej's expertise includes e-commerce, software engineering, web development, systems administration, internet security, managing projects, and building teams.
Visit his website at [ Web Linkedin ] or contact him at matej@kontros.com.