Inventory Planning, Demand Forecasting, Analytics & Insights
About Automyze Inventory Planning
Automate Forecasting : Automate processes that are driven by spreadsheets and prone to human error. Accurately forecast SKU demand and replenishment details.
Avoid Stockouts & Dead Stock : Identify overstocked SKUs that tie up cash and understocked SKUs that miss out on sales. Use analytics to prioritize high ROI products.
Identify Areas for Improvement : Make impactful decisions more quickly with the help of key performance takeaways that identify ways to reduce costs and increase sales.
Description
Automated Demand Planning
Save time from manual calculations and eliminate the need to hire data analysts by using automated forecast methodologies that are based on factors such as historical trends, seasonality, and recent sales velocity.
Customize forecast assumptions to account for influences on demand that may not be captured by an existing forecast method. All forecasting and SKU data can also be exported to Excel for further manipulation.
Replenishment Optimization
Use customizable replenishment variables to account for product-specific differences such as seasonality, historical demand trends, vendor lead time, and target inventory level.
Easily view recommendations on when each SKU should be reordered, determine how many units of each SKU should be ordered, and save any notes helpful for planning purchase orders.
Weekly & Monthly Performance Takeaways
Quickly interpret week-over-week and month-over-month performance trends.
Leverage SKU-level and business-wide performance summaries to enhance or replace existing internal processes for tracking performance.
Bill of Materials (BOM) Management
Organize and analyze materials, parts, or components needed for any finished product.
Determine order requirements for items with demand that is dependent on specific SKUs.
Overstock & Understock Data Visualization
Real-time access to overstock and understock data helps with easily determining whether purchase plans or forecasts need adjustment.
Visualize inventory-related risk across all SKUs to quickly identify whether stockout risk or dead stock risk is greatest during a particular time of the year.
Analytics & Actionable Insights
Make data-driven decisions with business-wide performance takeaways and detailed metrics related to inventory turnover, sales growth, and profitability trends.
Easy-to-interpret charts help with identifying trends in unit economics, such as determining whether a recent growth in dollars of sales is attributable to an increase in sales velocity or an increase in average selling price.
Inventory Performance & Contribution Analyses
Easily identify SKUs that represent the greatest proportion of sales and understand the impact that these SKUs have on overall performance.
Quickly identify the slowest and fastest selling SKUs so that you can reduce the amount of cash tied up in slow-moving inventory and increase investment in fast-selling products.
Centralized Data Across Sales Channels
Upload additional sales and inventory data from your wholesale, retail, or storefront business to optimize inventory planning across all sales channels.
Dedicated Customer Support
Schedule 1-on-1 meetings free of charge to better understand features or troubleshoot any problems.
App Images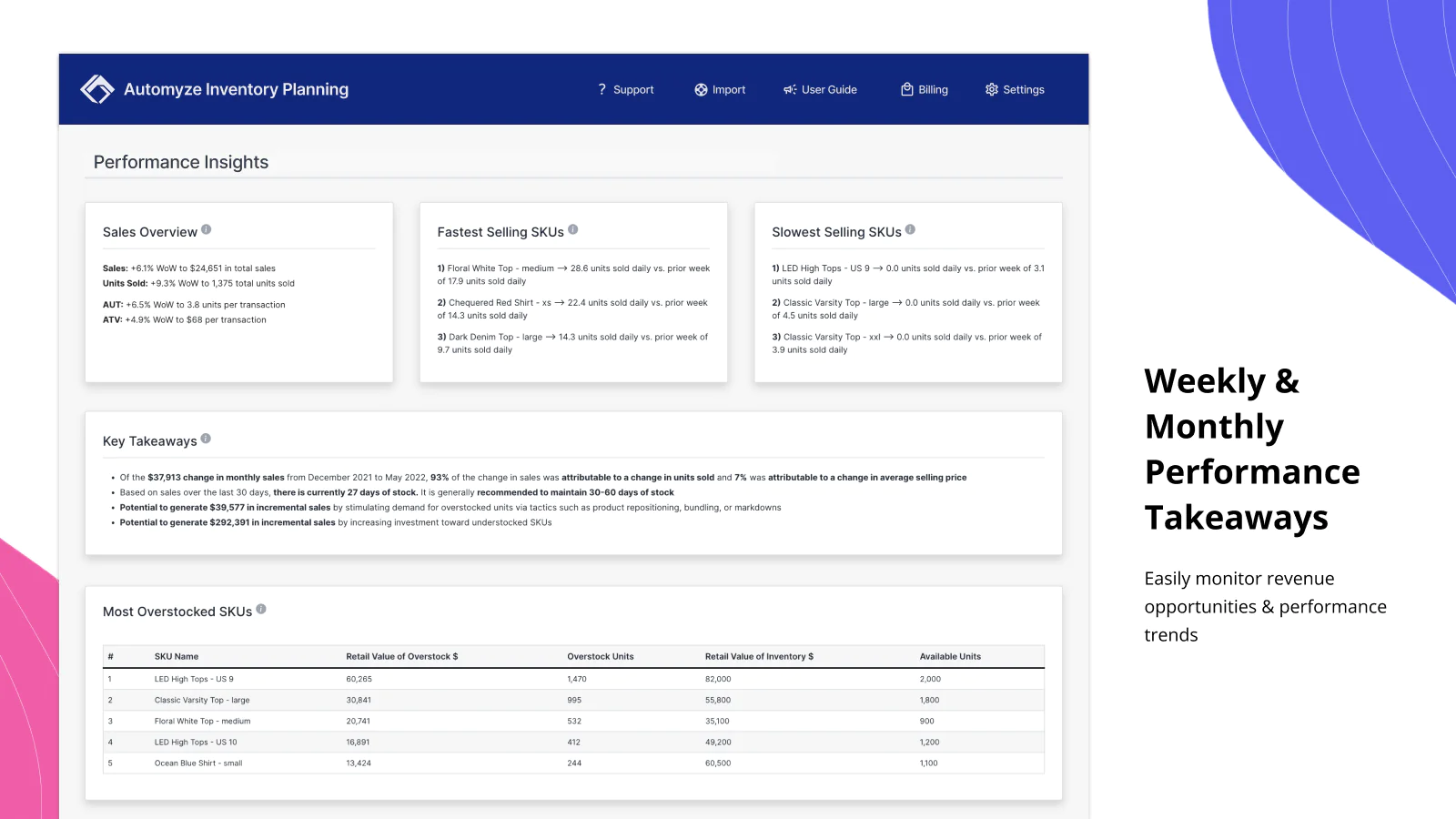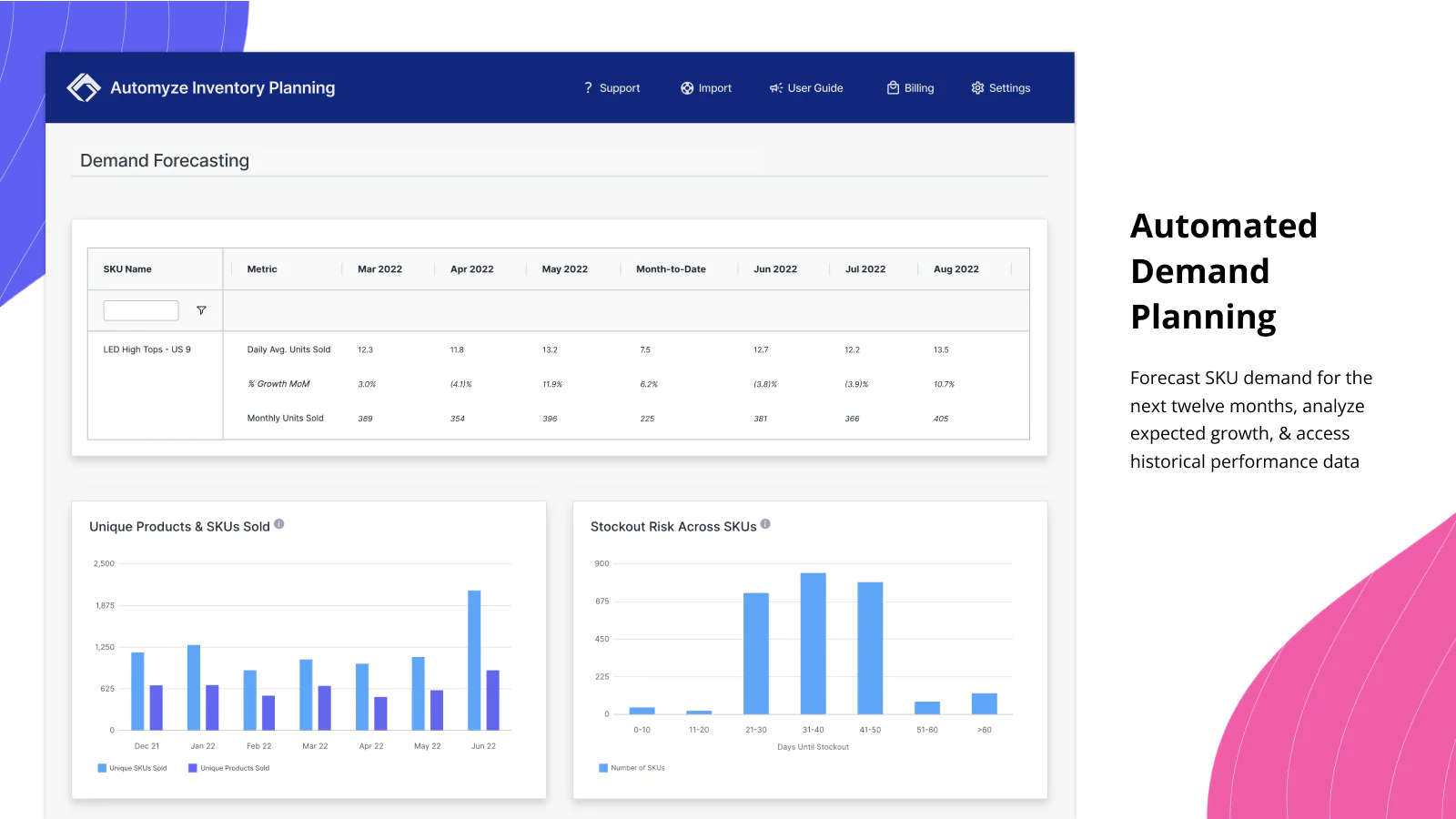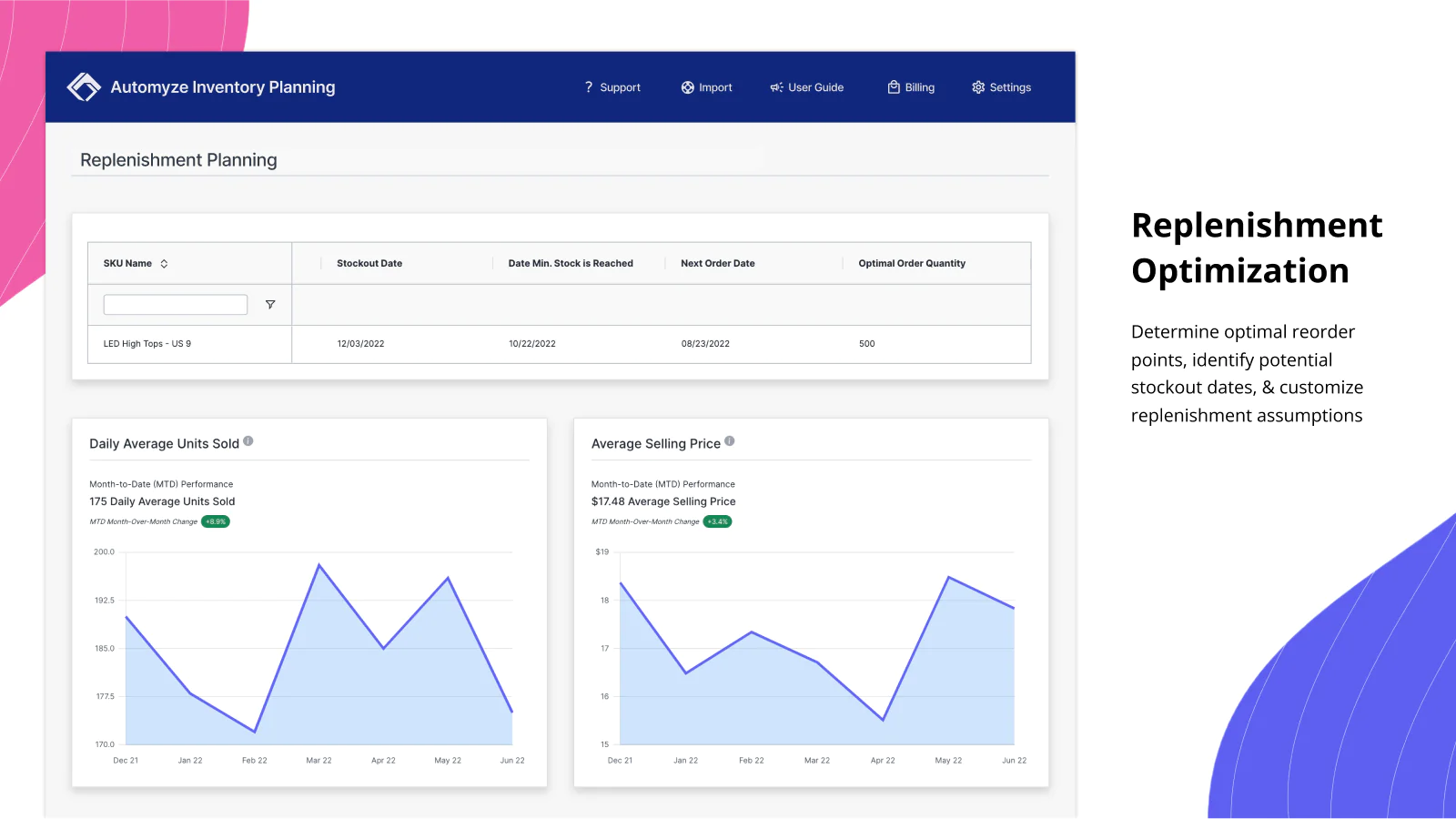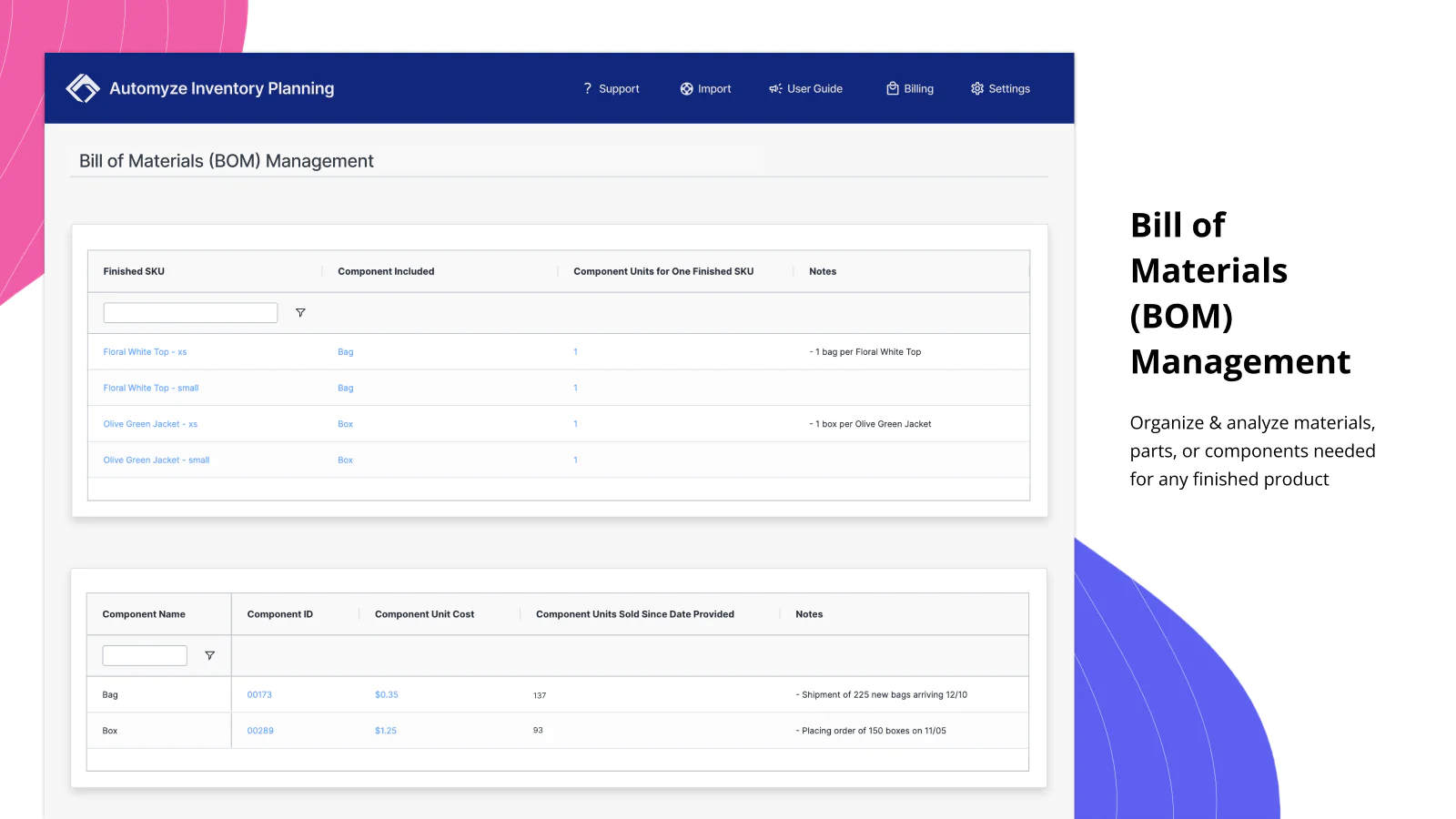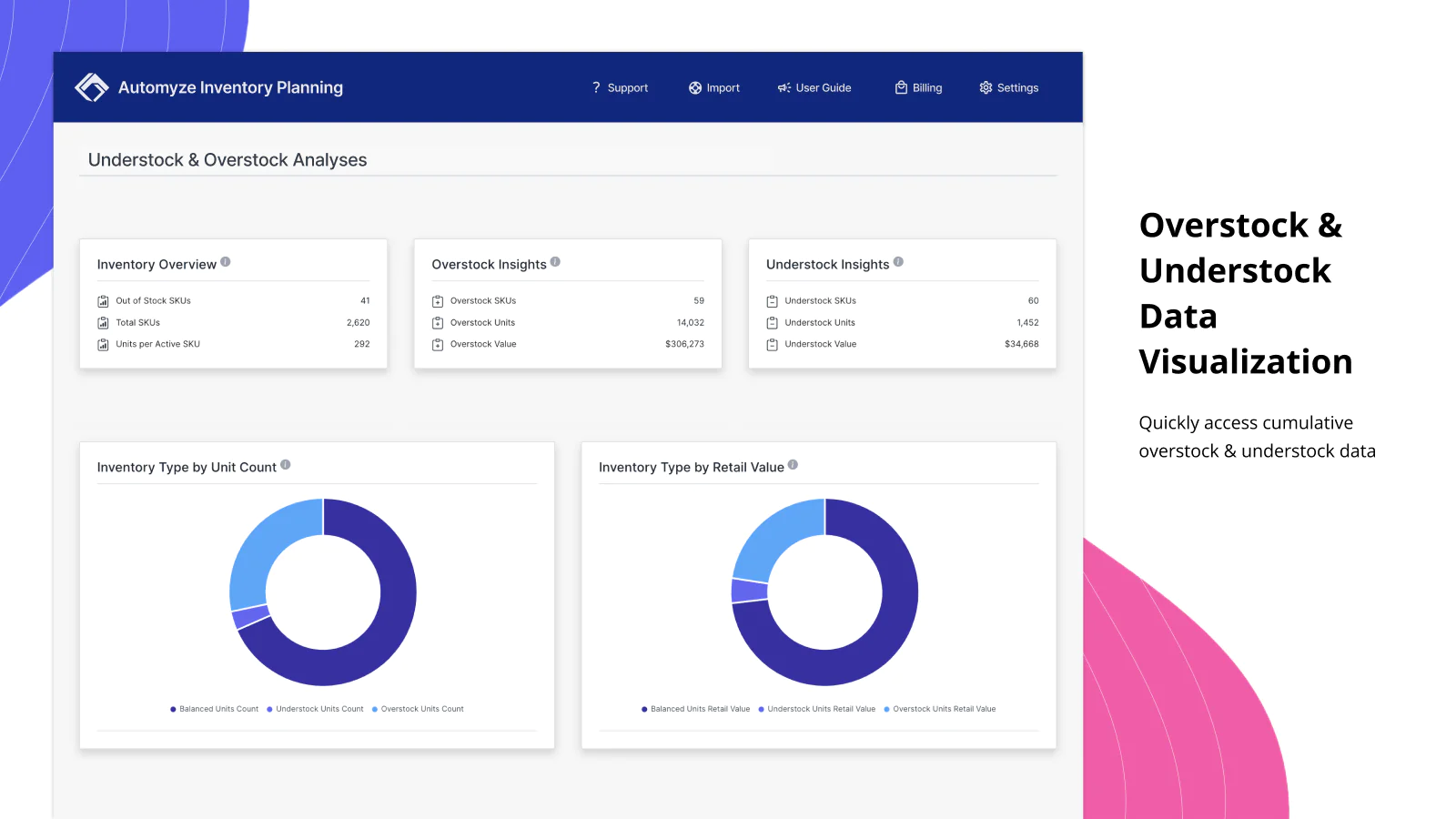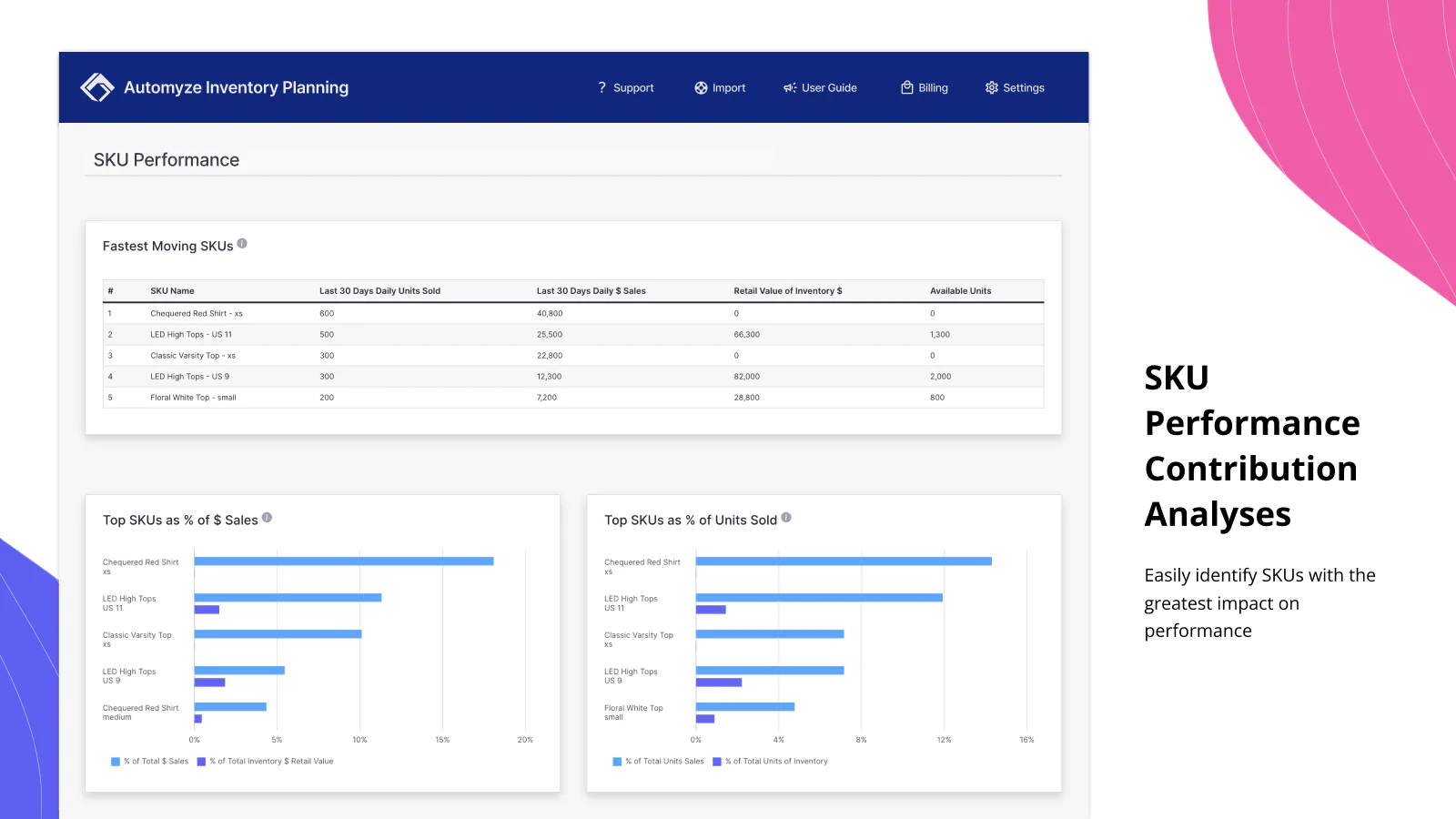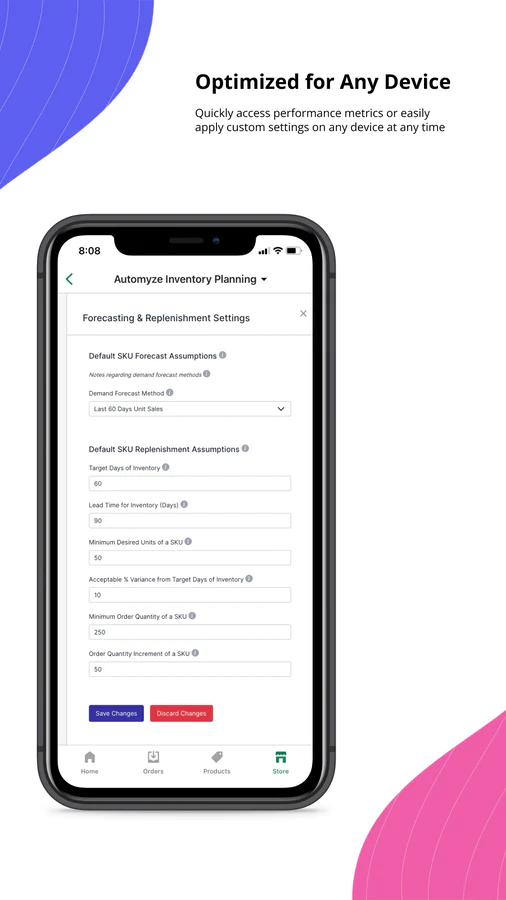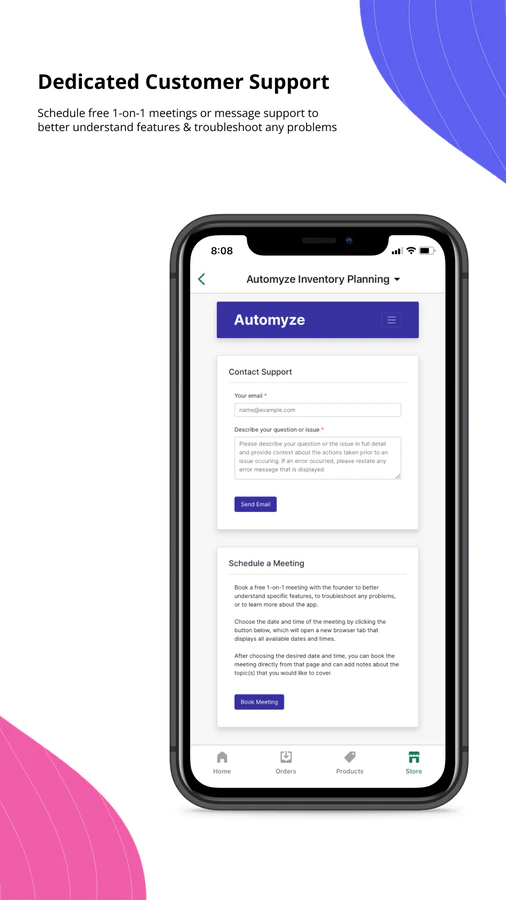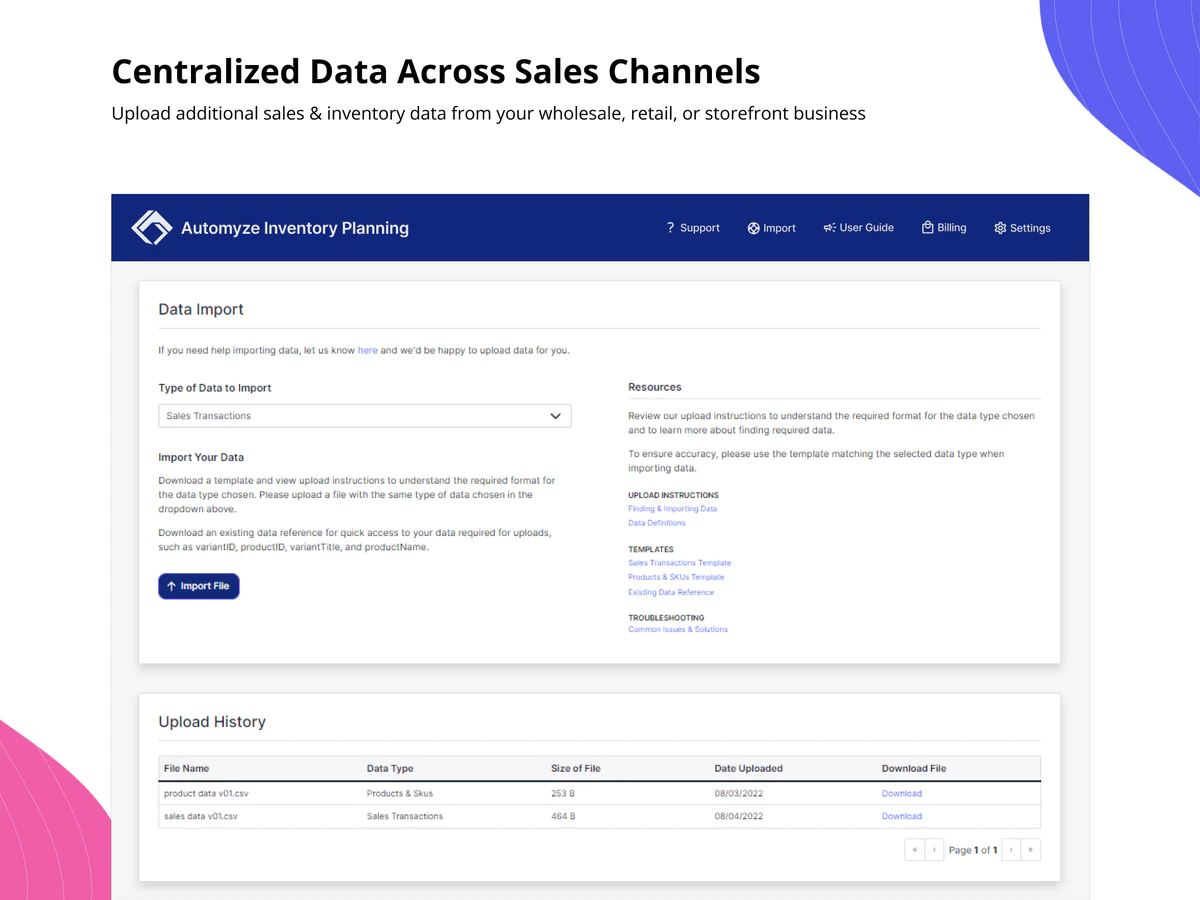 Launch date
January 27, 2022
Top features
Seamless workflow: use directly in Shopify admin
Social media links
About the Author
Matej Kontros is an E-Commerce expert and app developer with over a decade of professional experience in IT.
Matej has worked for organisations of all types and sizes, including global players, startups, and agencies. He designed, developed, and maintained complex projects.
Matej's expertise includes e-commerce, software engineering, web development, systems administration, internet security, managing projects, and building teams.
Visit his website at [ Web Linkedin ] or contact him at matej@kontros.com.