Increase Conversions With Easily Customizable Info Labels
About Info Labels ‑ Common Ninja
Highlight Product Benefits : With the Info Labels app, you can visually highlight the benefits and the important areas of your product in the product's images.
Increase Conversions : By making the important and relevant information easily visible and clearly understandable, you can increase conversion rates.
Enhance Product Images : Customizable info labels don't only serve as information sources, they also serve as a way to make your images stand out by being unique.
Description
About Common Ninja: Info Labels
Common Ninja's Info Labels app is a great way to add info labels to your product images to highlight the product's benefits and add relevant information for the user to browse. With it, you can improve user experience by providing relevant information in a visually appealing and easily accessible way, and increase conversions by making sure that the customer has all the information they need to make an informed decision. The app is easy to use, requires no coding knowledge, and enables quick customization of the info labels via an easy-to-use toolbar.
How Can Common Ninja's Info Labels App Help Your Customers?
Common Ninja's Info Labels app can help your customers by providing much-needed info about your product. Information about the benefits of your product, the materials used, the available colors or sizes, and other relevant information can make your customers' lives easier and encourage them to make a purchase.
Why Should You Add Common Ninja's Info Labels App to Your Store?
You will benefit from Common Ninja's Info Labels app as you will be able to really highlight your product's benefits. You will also be able to market your product's unique selling points, the different variants (colors & sizes) and more. This will help you make better conversions. You will also free your customer services from inquiries about the products.
Key Features
Easy To Use: The Info Labels app is easy to use. With an intuitive toolbar that applies changes momentarily, it is very easy to customize the info labels to fit the product's image.
Download or Apply Directly: The Info Labels app allows you to edit the relevant product images and then either download them or directly apply them to your current products with a simple click — quickly and effortlessly.
Customizable Info Labels: You can customize your Info Labels to fit any color scheme, position them wherever you want, and choose any typography you want, to make sure that they are in line with your image.
App Images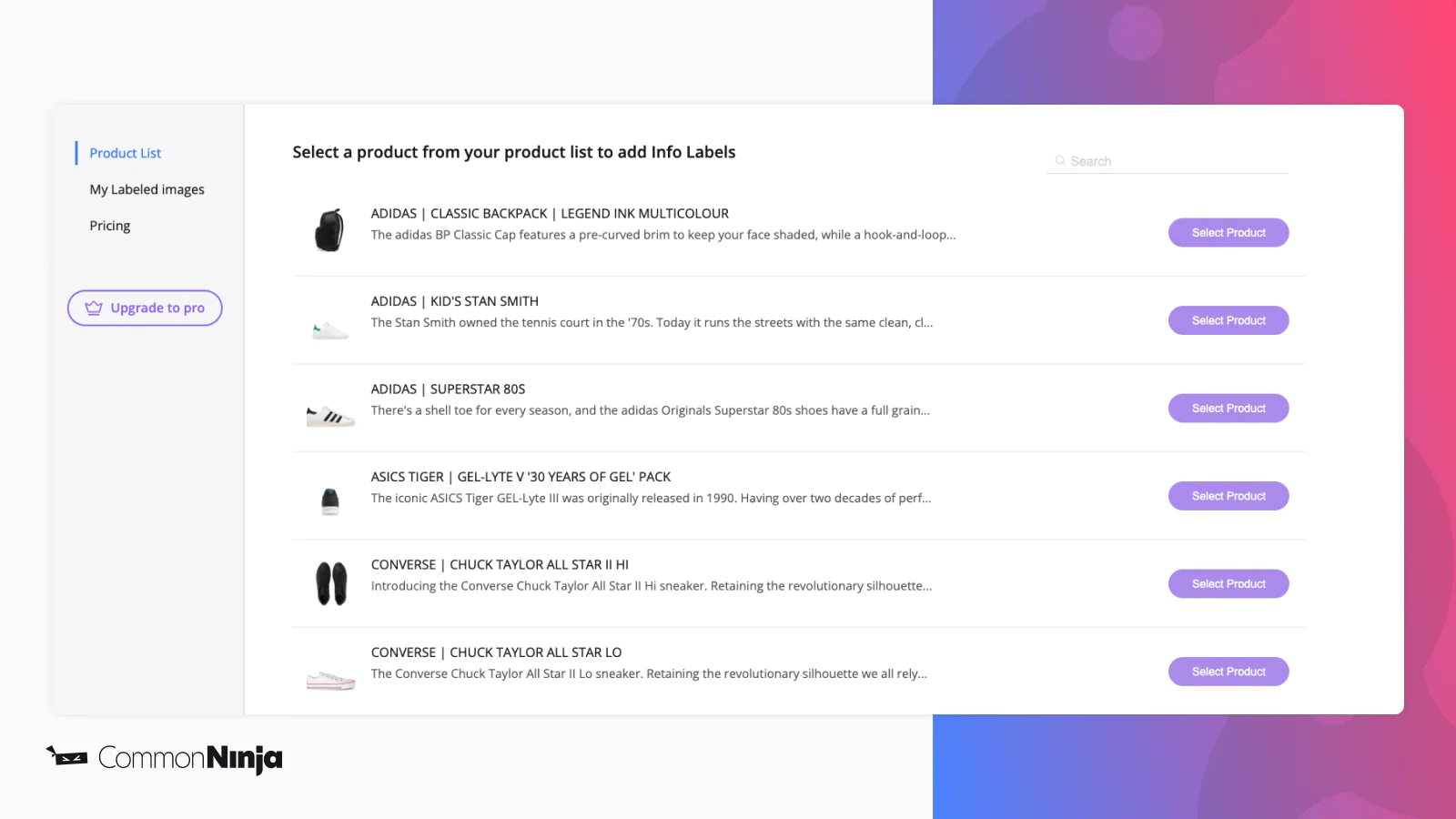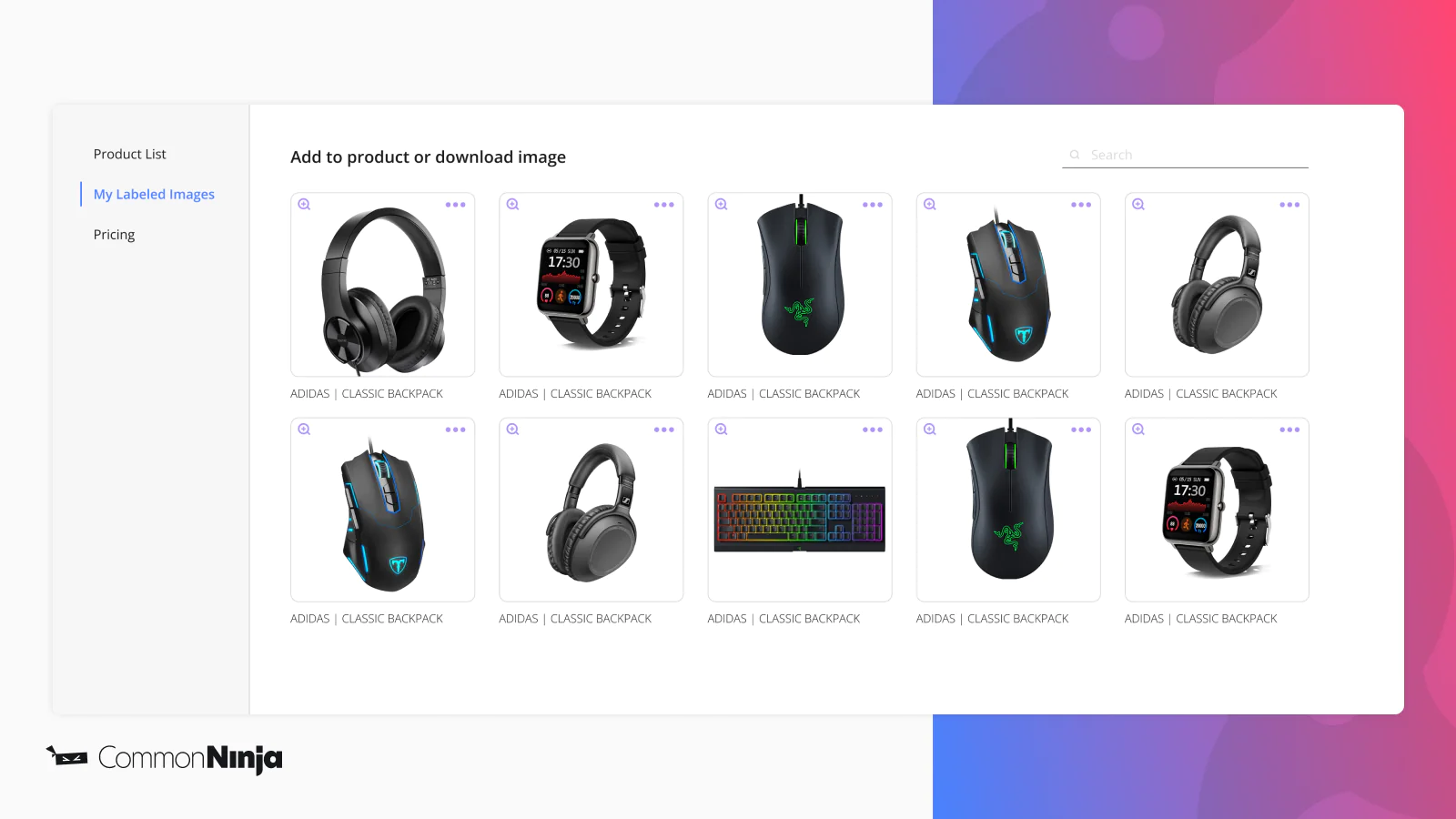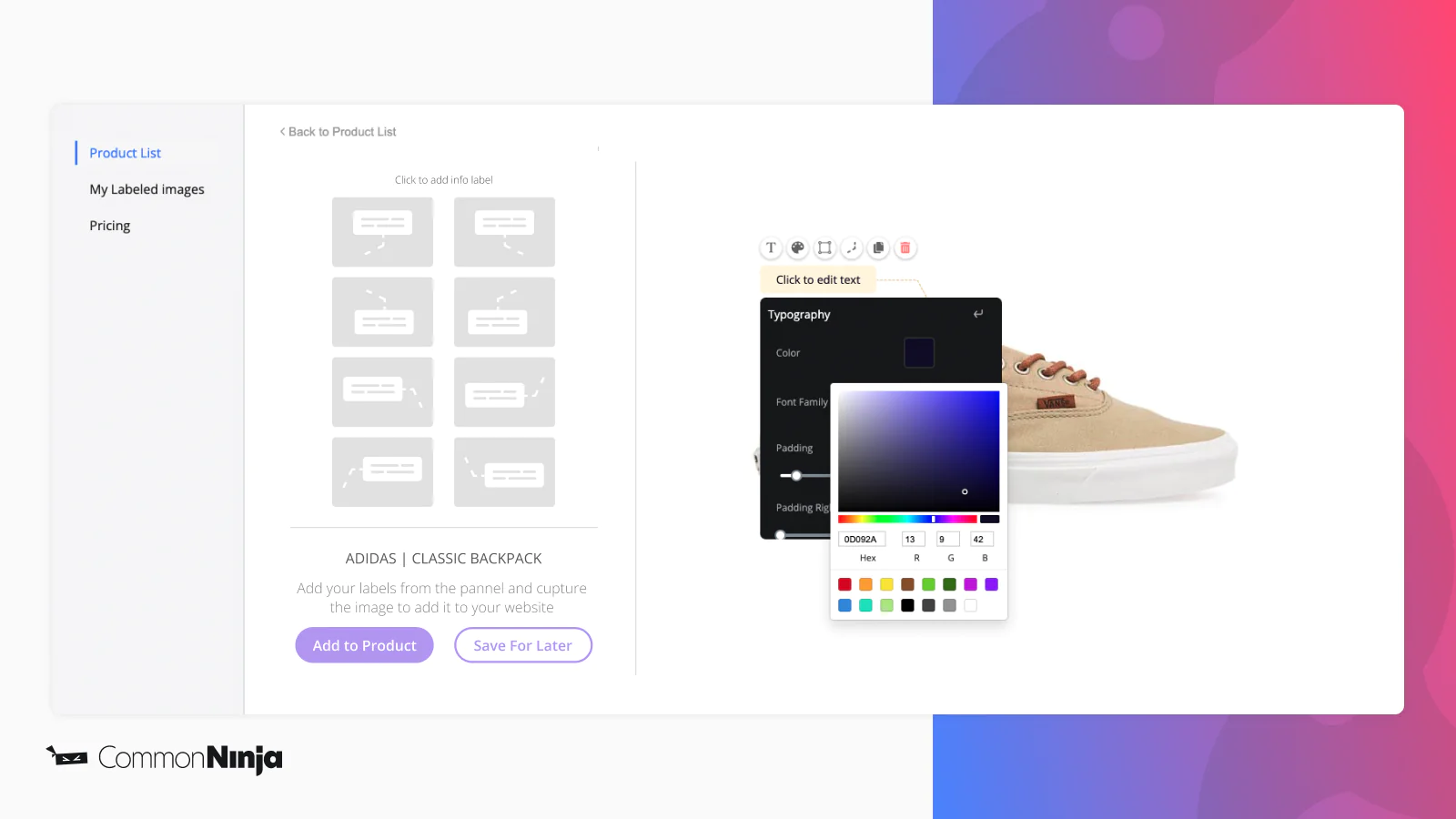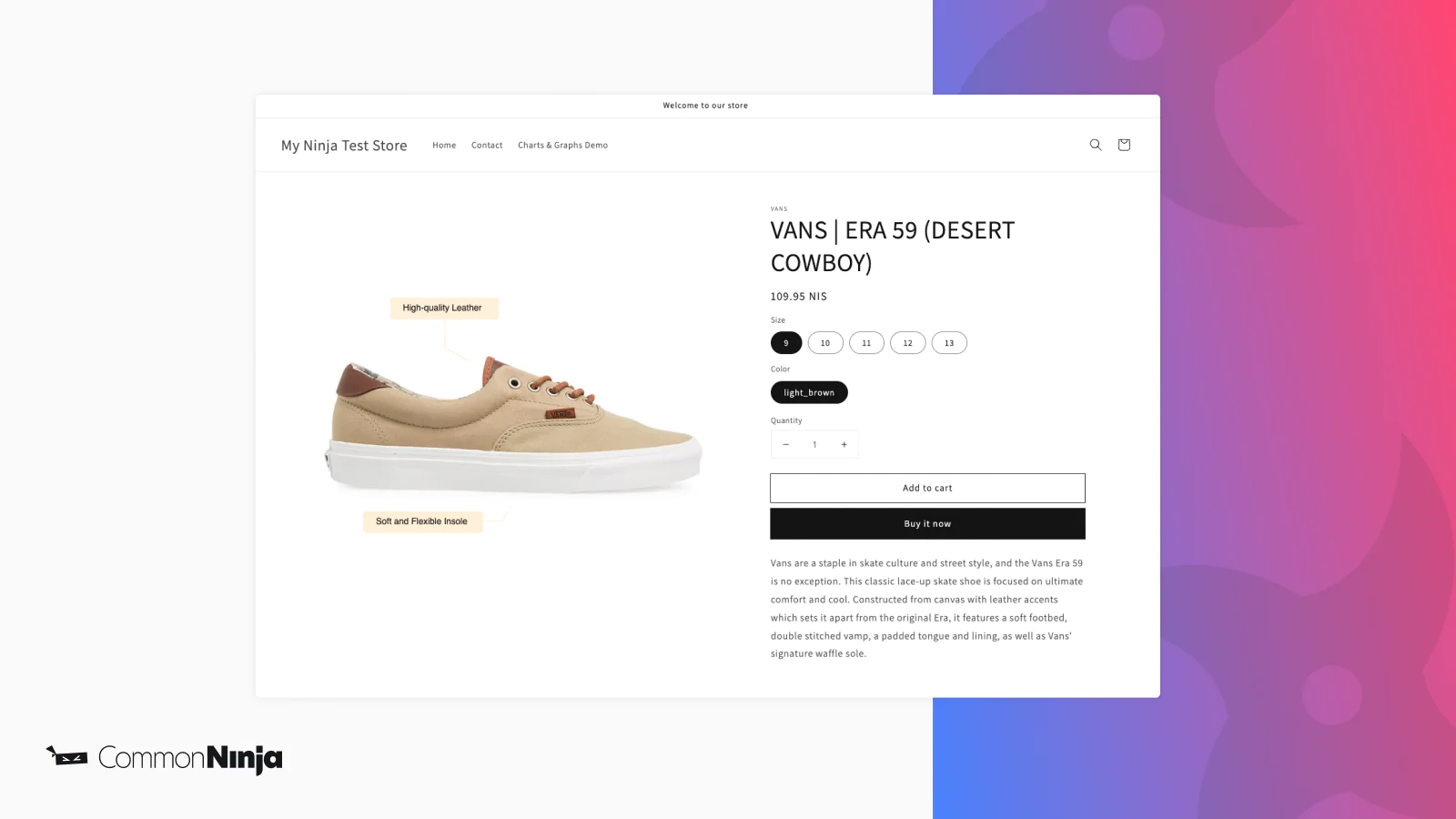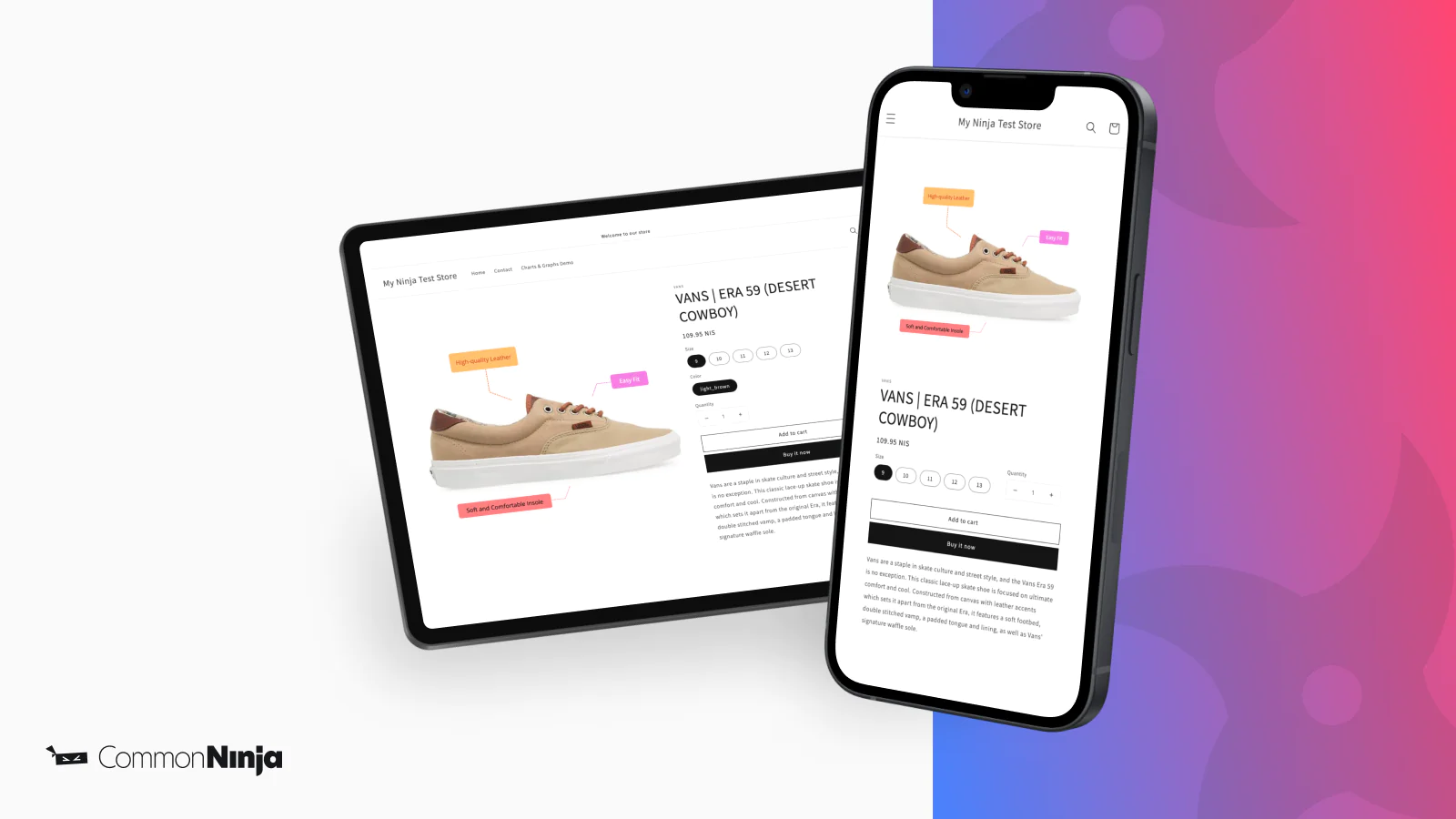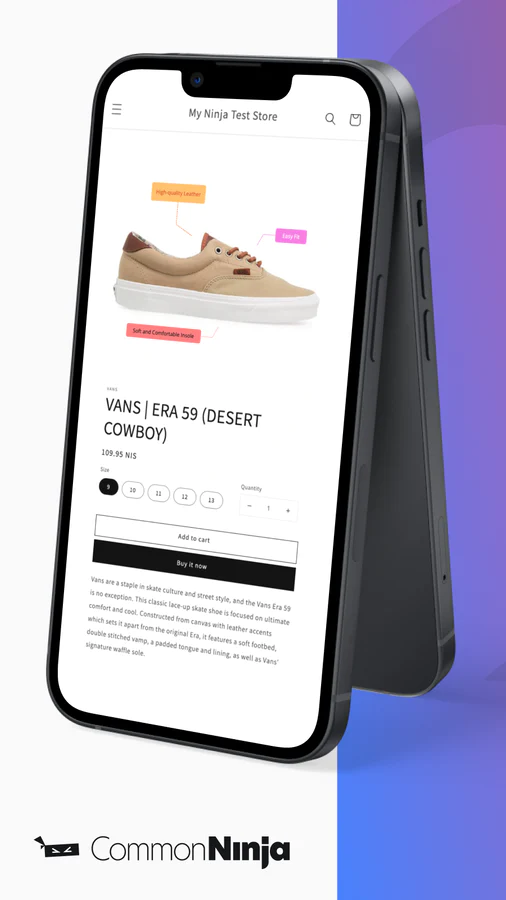 Launch date
June 02, 2022
Top features
Seamless workflow: use directly in Shopify admin
Social media links
About the Author
Matej Kontros is an E-Commerce expert and app developer with over a decade of professional experience in IT.
Matej has worked for organisations of all types and sizes, including global players, startups, and agencies. He designed, developed, and maintained complex projects.
Matej's expertise includes e-commerce, software engineering, web development, systems administration, internet security, managing projects, and building teams.
Visit his website at [ Web Linkedin ] or contact him at matej@kontros.com.