居住地に基づいてテイクアウトやデリバリー注文を受け付けられるようになります
About テイクアウト&デリバリー .amp
営業状況に合わせて柔軟に設定可能 : 開店・閉店時間や休業日をレストランの営業状況に合わせて細かく設定できます
日本のレストランに向けた日時指定 : 日本の祝日を除いた営業日設定や、郵便番号での配達可能エリアの指定ができます
簡単セットアップですぐ使える : アプリをインストールし、かんたんな設定をするだけでセットアップは完了します
Description
購入時にテイクアウト・デリバリーの希望を受け付けられるようになります。
テイクアウト・デリバリーを指定するモジュールをカート画面に表示します
開店・閉店時間、休憩時間、休業日を営業状況に合わせて細かく設定できます
調理時間・配達時間の目安を登録できます
デリバリーの場合は配達可能エリアを郵便番号で指定できます
設定は簡単、すぐに導入できます
期待できる効果
レストラン用のオンラインストアをShopifyで簡単に作ることができます
テイクアウトやデリバリー注文の需要に答えることで、売上向上に寄与します
こういうストアにオススメ
店舗でのテイクアウトを受け付けているストアやレストラン
当日配送を受け付けているストアやレストラン
オンラインショップのテーマによってはご利用いただけない場合があります。
【対応確認済テーマ】
Debut
Minimal
Brooklyn
Narrative
Venture
Simple
Supply
Express
Boundless
====================
Take-out and Delivery .amp
Allows you to accept take-out and delivery orders
1. Flexible configuration
Set opening and closing times, breaks, and holidays in detail according to the restaurant's business conditions
2. For Japanese Restaurants
Allows you to set business days excluding Japanese holidays and specify the area available for delivery by post code
3. Easy setup
All you need to do is install the app and do a few simple settings to complete the setup.
Detailed description
1. Allows you to accept takeout and delivery orders at the time of purchase
Display a module on the cart page to specify take-out and delivery
Set opening and closing times, breaks, and holidays in detail according to the restaurant's business conditions
You can register cooking time and delivery time estimates
For deliveries, you can specify the delivery area by post code
Easy to set up and deploy
2. Expected effect
You can easily create an online store for your restaurant with Shopify
Increase sales by meeting the demand for take-out and delivery orders
3. Recommended for such a store
Stores and restaurants that offer in-store take-out
Stores and restaurants that offer same-day delivery This feature may not be available for some online store themes
4. Supported Themes
Debut
Minimal
Brooklyn
Narrative
Venture
Simple
Supply
Express
Boundless
5. Recommended Word
テイクアウト TAKEOUT TAKE OUT TOGO TO GO デリバリー 出前 宅配 お届け ピックアップ 飲食店 レストラン お店 ランチ ディナー お弁当
App Images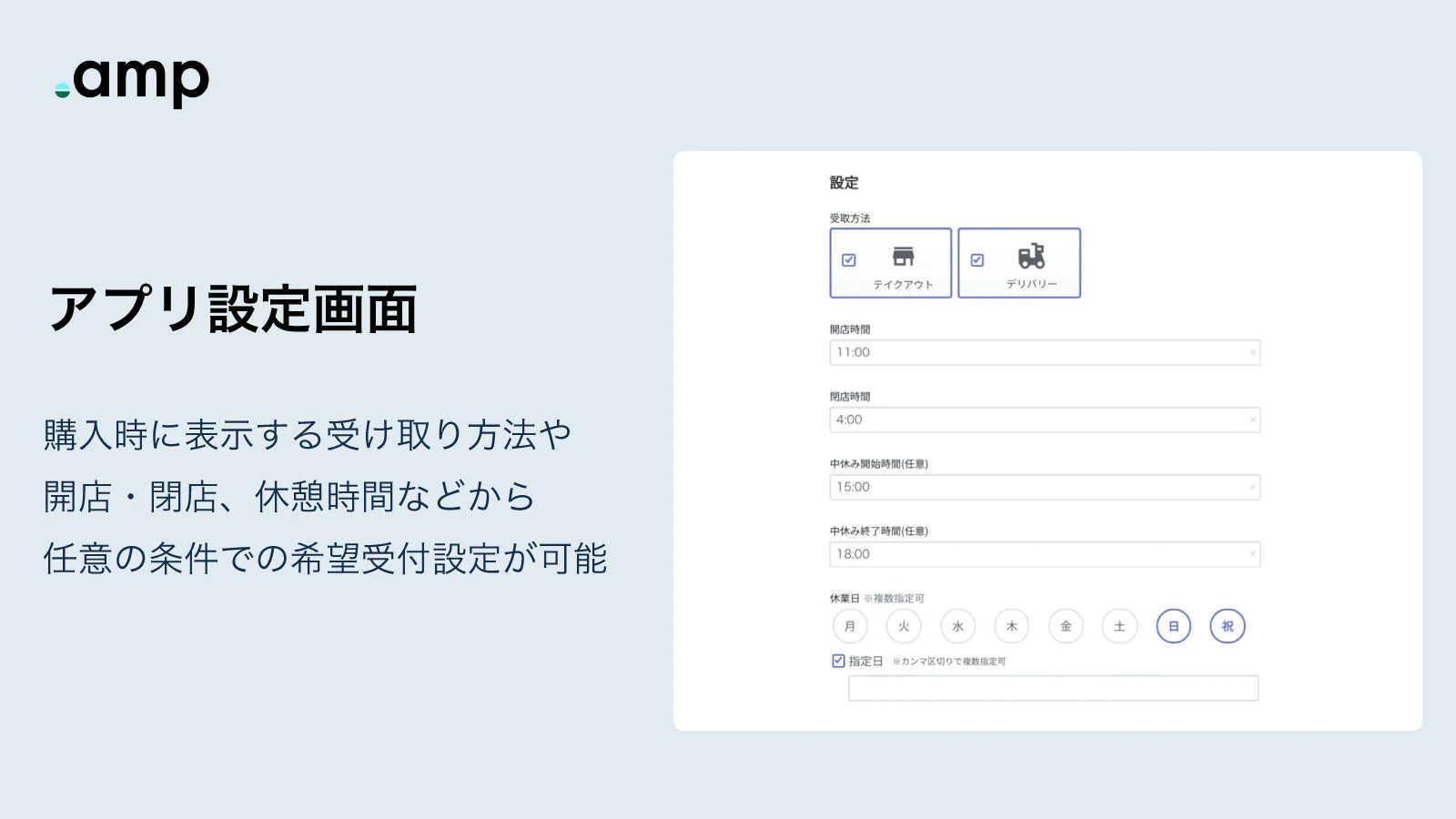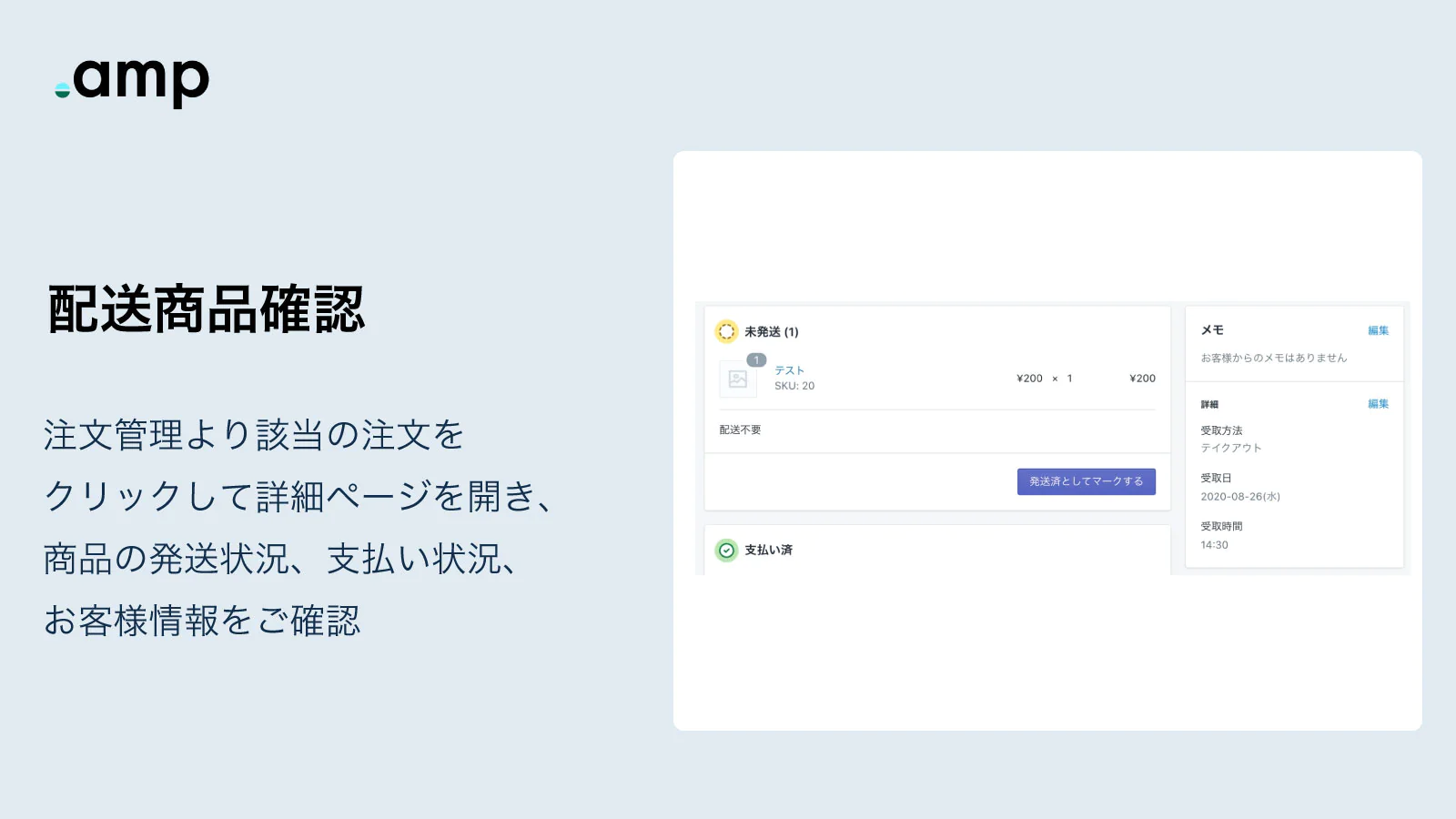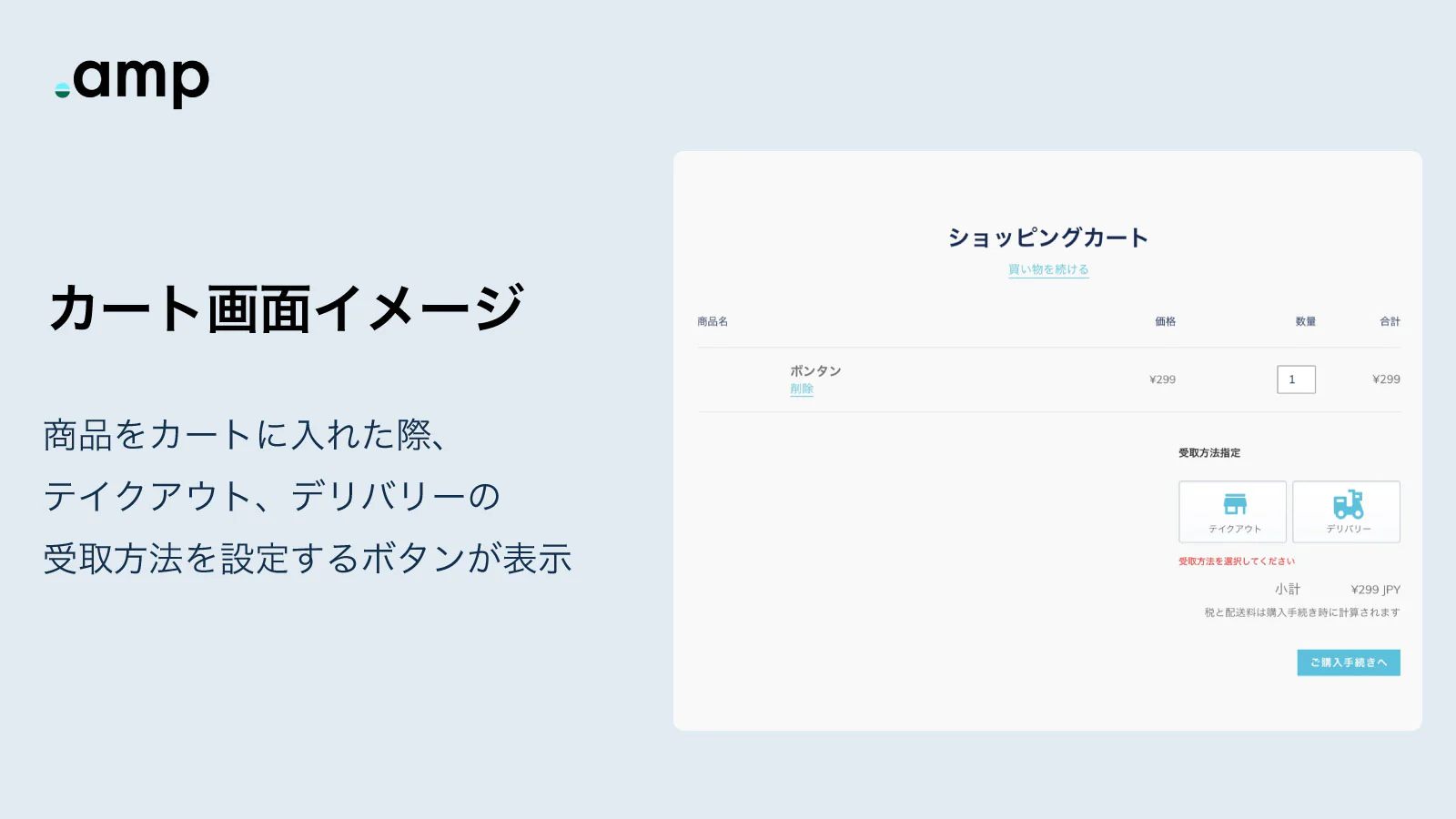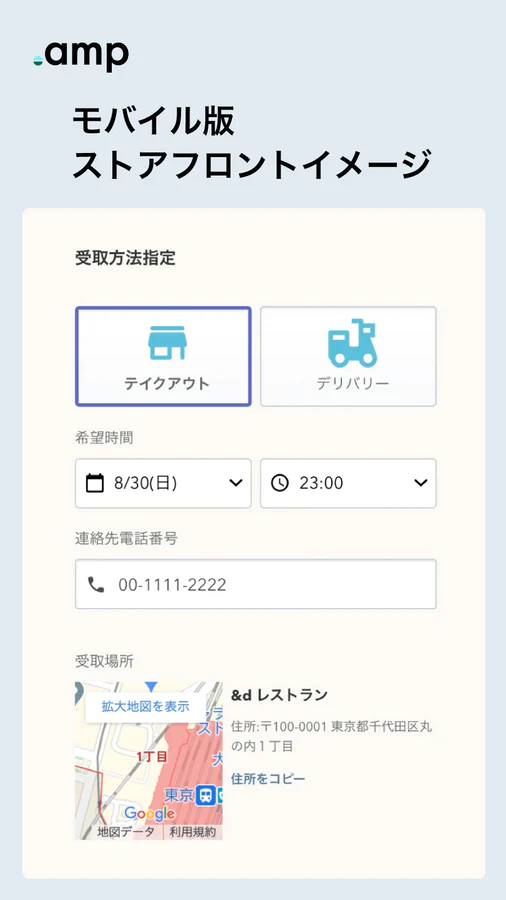 Launch date
October 08, 2020
Top features
Seamless workflow: use directly in Shopify admin
About the Author
Matej Kontros is an E-Commerce expert and app developer with over a decade of professional experience in IT.
Matej has worked for organisations of all types and sizes, including global players, startups, and agencies. He designed, developed, and maintained complex projects.
Matej's expertise includes e-commerce, software engineering, web development, systems administration, internet security, managing projects, and building teams.
Visit his website at [ Web Linkedin ] or contact him at matej@kontros.com.